Background.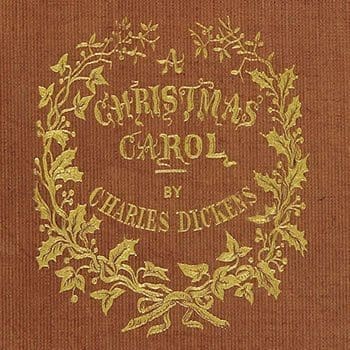 A Christmas Carol is a novella, or short story, written by Charles Dickens and first published in the Christmas of 1843. The allegorical tale tells the story of the transformation of the mean-spirited Ebenezer Scrooge through the visits of the spirit of his former business partner and three ghosts over the course of a Christmas Eve night. It remains a much-loved traditional Christmas tale.
Context.
Quotation said by the character Belle, who is talking to Ebenezer Scrooge.
In his youth, Scrooge was engaged to Belle, who broke off the relationship as Ebenezer became a meaner individual. In Stave 2 of A Christmas Carol, the Ghost of Christmas Past has transported Scrooge to relive this scene, and others from his youth. In this quotation we see the upset Bella, although breaking up with Scrooge, describe how she still has love for the person he used to be.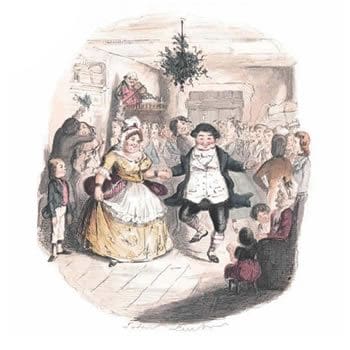 Belle.
Belle is a minor character in the novella A Christmas Carol, only appearing in the visions that are showed to Ebenezer Scrooge by the Ghost of Christmas Past (Stave 2). Scrooge was engaged to be married to Belle in his youth, but when his pursuit of money consumed him, Belle ended the relationship. Without Scrooge, Belle goes on to become a happily married woman with a number of children. In Stave 2 we witness the scene of Belle breaking up with Scrooge, and also of Belle as a married woman in a cozy house with children happily playing.
Source.
Taken from the following passage in Stave 2 (The First Of The Three Spirits) of A Christmas Carol:
I would gladly think otherwise if I could," she answered, "Heaven knows! When I have learned a Truth like this, I know how strong and irresistible it must be. But if you were free to-day, to-morrow, yesterday, can even I believe that you would choose a dowerless girl—you who, in your very confidence with her, weigh everything by Gain: or, choosing her, if for a moment you were false enough to your one guiding principle to do so, do I not know that your repentance and regret would surely follow? I do; and I release you. With a full heart, for the love of him you once were.

He was about to speak; but with her head turned from him, she resumed.

"You may—the memory of what is past half makes me hope you will—have pain in this. A very, very brief time, and you will dismiss the recollection of it, gladly, as an unprofitable dream, from which it happened well that you awoke. May you be happy in the life you have chosen!"

She left him, and they parted.
Have Your Say.
Give your view on 'With a full heart, for the love of him you once were' with a rating and help us compile the very best Charles Dickens quotations.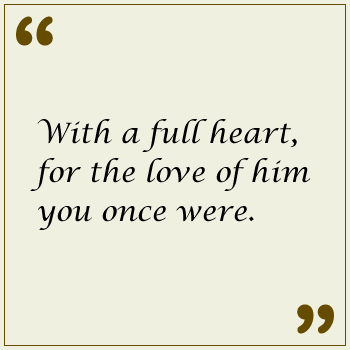 Related.
If you like this, we think you might also be interested in these related quotations:
Resources.
We have made our A Christmas Carol quotation slides (seen at the top of each quotation page) available to download for academic or other non-commercial purposes. Available as GIF images, the files can be used for presentation slides, flashcards, handouts etc. Dimensions are 1500 by 850 pixels. We make them free to download and use on the undertanding they are not then sold or used for commercial purposes (and a credit to our site would be nice!).
Discover more.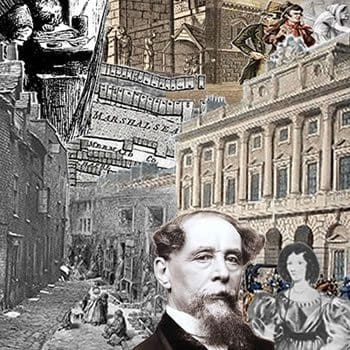 ---