Background.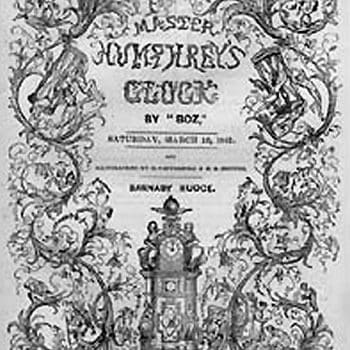 Context.
This quote is a description of entering the Temple area in London, which contains two of the four legal Inns of Court of London (Inner Temple and Middle Temple).
Source.
Taken from the following passage in Chapter 15 of Barnaby Rudge:
There are, still, worse places than the Temple, on a sultry day, for basking in the sun, or resting idly in the shade. There is yet a drowsiness in its courts, and a dreamy dulness in its trees and gardens; those who pace its lanes and squares may yet hear the echoes of their footsteps on the sounding stones, and read upon its gates, in passing from the tumult of the Strand or Fleet Street, 'Who enters here leaves noise behind.' There is still the plash of falling water in fair Fountain Court, and there are yet nooks and corners where dun-haunted students may look down from their dusty garrets, on a vagrant ray of sunlight patching the shade of the tall houses, and seldom troubled to reflect a passing stranger's form. There is yet, in the Temple, something of a clerkly monkish atmosphere, which public offices of law have not disturbed, and even legal firms have failed to scare away. In summer time, its pumps suggest to thirsty idlers, springs cooler, and more sparkling, and deeper than other wells; and as they trace the spillings of full pitchers on the heated ground, they snuff the freshness, and, sighing, cast sad looks towards the Thames, and think of baths and boats, and saunter on, despondent.
Have Your Say.
Give your view on 'Who enters here leaves noise behind.' with a rating and help us compile the very best Charles Dickens quotations.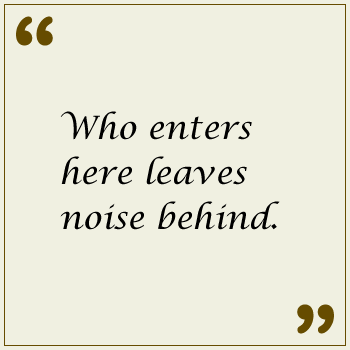 Related.
If you like this, we think you might also be interested in these related quotations: