Background.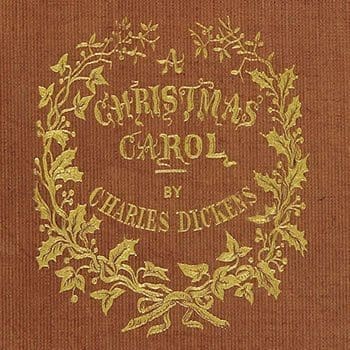 'It is a time, of all others, when Want is keenly felt, and Abundance rejoices' is a quotation from A Christmas Carol (Stave 1).
A Christmas Carol is a novella, or short story, written by Charles Dickens and first published in the Christmas of 1843. The allegorical tale tells the story of the transformation of the mean-spirited Ebenezer Scrooge through the visits of the spirit of his former business partner and three ghosts over the course of a Christmas Eve night. It remains a much-loved traditional Christmas tale.
Context.
Quote said by one of the two portly gentlemen, who is talking to Ebenezer Scrooge. The two gentlemen are benefactors who visit Scrooge in his counting-house wishing to make provision for the poor and destitute at Christmas time. The gentleman are asking for donations from people who have money, such as Scrooge, to give something to those who have little or none.
Charles Dickens often used his works to highlight social issues. In this quote we see one of the benefactors stressing that Christmas is a time when there is abundance, such in the form of large festive dinners, celebrations and presents but also a time of want, where many do not have even the means to have sufficient food or shelter, let alone extras to celebrate Christmas.
The verb want and the noun abundance have been capitalised by Dickens to give prominence to the contradictions of those with and those without at Christmas time.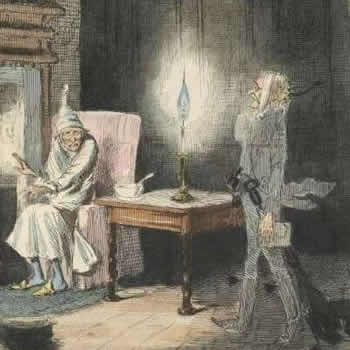 Themes in A Christmas Carol: Christmas.
As reflected in the title the theme of Christmas is central to the novella A Christmas Carol. Christmas is a traditional Christian celebration of the birth of Christ. Occurring around the Winter Solstice (the longest night of the year) has led to traditions from other cultures and religions being incorporated over time including Pagan, Roman and Greek. Dickens incorporates a number of these traditions into A Christmas Carol, such as the bringing together of family and friends, feasting of food, gathering around a fire, the singing of carols, the figure of Saint Nicholas (also known as Santa Claus/Father Christmas), the giving of presents and attending church. At the start of the story we see the miserly misanthropic character Ebenezer Scrooge reject many of these traditions. He represents the opposite of human traits we associate with Christmas such as generosity and compassion. Through his transformation we see Scrooge adopt the spirit of Christmas such as happiness, generosity and kindness.
The Portly Gentlemen.
The Portly Gentlemen are two benefactors that appear in Stave 1 of A Christmas Carol. They visit Ebenezer Scrooge in his counting-house on Christmas Eve, collecting contributions for the poor and destitute at Christmas time. The gentleman are not given names, and simply referred to as portly, a kinder term for being overweight. This contrasts to a group of businessmen that appear in Stave 4 who are also overweight but which are described in more unkindly words.
Ebenezer Scrooge.
Ebenezer Scrooge is one of the most famous characters created by Charles Dickens and arguably one of the most famous in English literature. The protagonist of A Christmas Carol, Scrooge is the cold-hearted and mean-spirited accountant. His business partner, the equally mean Jacob Marley, died seven years previous and he lives alone, having never married. Through a visit one Christmas Eve by the ghost of Marley and three subsequent spirits, Scrooge is awakened to his meaness and the impact it has on others.

Source.
Taken from the following passage of Stave 1 (Marley's Ghost) of A Christmas Carol:
They were portly gentlemen, pleasant to behold, and now stood, with their hats off, in Scrooge's office. They had books and papers in their hands, and bowed to him.

"Scrooge and Marley's, I believe," said one of the gentlemen, referring to his list. "Have I the pleasure of addressing Mr. Scrooge, or Mr. Marley?"

"Mr. Marley has been dead these seven years," Scrooge replied. "He died seven years ago, this very night."

"We have no doubt his liberality is well represented by his surviving partner," said the gentleman, presenting his credentials.

It certainly was; for they had been two kindred spirits. At the ominous word "liberality," Scrooge frowned, and shook his head, and handed the credentials back.

"At this festive season of the year, Mr. Scrooge," said the gentleman, taking up a pen, "it is more than usually desirable that we should make some slight provision for the Poor and destitute, who suffer greatly at the present time. Many thousands are in want of common necessaries; hundreds of thousands are in want of common comforts, sir."

"Are there no prisons?" asked Scrooge.

"Plenty of prisons," said the gentleman, laying down the pen again.

"And the Union workhouses?" demanded Scrooge. "Are they still in operation?"

"They are. Still," returned the gentleman, "I wish I could say they were not."

"The Treadmill and the Poor Law are in full vigour, then?" said Scrooge.

"Both very busy, sir."

"Oh! I was afraid, from what you said at first, that something had occurred to stop them in their useful course," said Scrooge. "I'm very glad to hear it."

"Under the impression that they scarcely furnish Christian cheer of mind or body to the multitude," returned the gentleman, "a few of us are endeavouring to raise a fund to buy the Poor some meat and drink, and means of warmth. We choose this time, because it is a time, of all others, when Want is keenly felt, and Abundance rejoices. What shall I put you down for?"

"Nothing!" Scrooge replied.

"You wish to be anonymous?"

"I wish to be left alone," said Scrooge. "Since you ask me what I wish, gentlemen, that is my answer. I don't make merry myself at Christmas and I can't afford to make idle people merry. I help to support the establishments I have mentioned—they cost enough; and those who are badly off must go there."

"Many can't go there; and many would rather die."

"If they would rather die," said Scrooge, "they had better do it, and decrease the surplus population. Besides—excuse me—I don't know that."

"But you might know it," observed the gentleman.

"It's not my business," Scrooge returned. "It's enough for a man to understand his own business, and not to interfere with other people's. Mine occupies me constantly. Good afternoon, gentlemen!"

Seeing clearly that it would be useless to pursue their point, the gentlemen withdrew. Scrooge resumed his labours with an improved opinion of himself, and in a more facetious temper than was usual with him.
Have Your Say.
Give your view on 'It is a time, of all others, when Want is keenly felt, and Abundance rejoices' with a rating and help us compile the very best Charles Dickens quotations.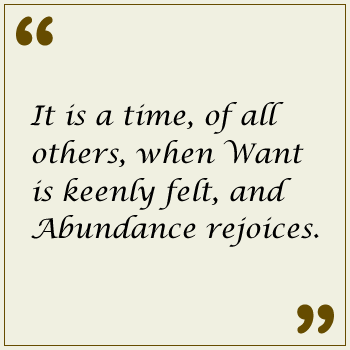 Related.
If you like this, we think you might also be interested in these related quotations:
Resources.
We have made our A Christmas Carol quotation slides (seen at the top of each quotation page) available to download for academic or other non-commercial purposes. Available as GIF images, the files can be used for presentation slides, flashcards, handouts etc. Dimensions are 1500 by 850 pixels. We make them free to download and use on the undertanding they are not then sold or used for commercial purposes (and a credit to our site would be nice!).
Discover more.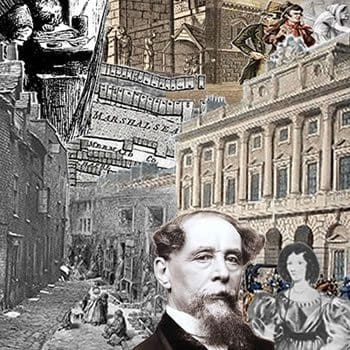 ---