Background.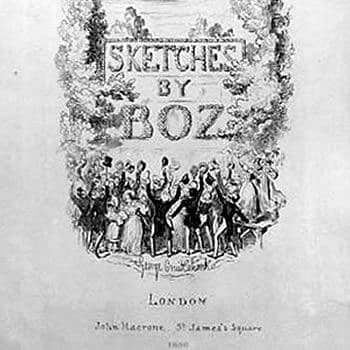 Context.
In this quote, Charles Dickens describes the atmosphere of the bi-annual Greenwich Fair that was a popular attraction in the eighteenth and nineteenth centuries, up until its closure in 1857.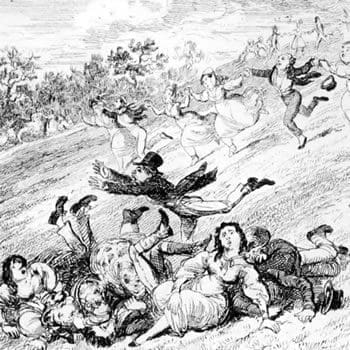 Source.
Taken from the following passage in the sketch Greenwich Fair:
If the Parks be 'the lungs of London,' we wonder what Greenwich Fair is—a periodical breaking out, we suppose, a sort of spring-rash: a three days' fever, which cools the blood for six months afterwards, and at the expiration of which London is restored to its old habits of plodding industry, as suddenly and completely as if nothing had ever happened to disturb them.

In our earlier days, we were a constant frequenter of Greenwich Fair, for years. We have proceeded to, and returned from it, in almost every description of vehicle. We cannot conscientiously deny the charge of having once made the passage in a spring-van, accompanied by thirteen gentlemen, fourteen ladies, an unlimited number of children, and a barrel of beer; and we have a vague recollection of having, in later days, found ourself the eighth outside, on the top of a hackney-coach, at something past four o'clock in the morning, with a rather confused idea of our own name, or place of residence. We have grown older since then, and quiet, and steady: liking nothing better than to spend our Easter, and all our other holidays, in some quiet nook, with people of whom we shall never tire; but we think we still remember something of Greenwich Fair, and of those who resort to it. At all events we will try.
Have Your Say.
Give your view on 'A three days' fever, which cools the blood for six months afterwards " with a rating and help us compile the very best Charles Dickens quotations.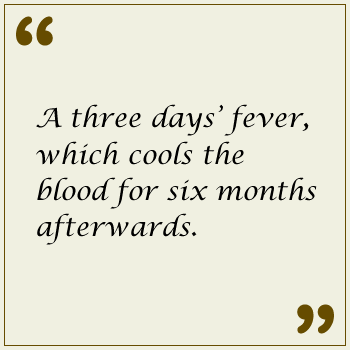 Related.
If you like this, we think you might also be interested in these related quotations:
Discover more.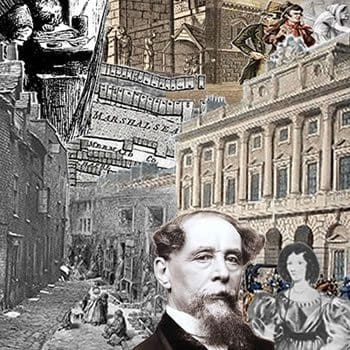 Blog Articles.
Discover more about the huge biannual spectacle of Greenwich Fair in our blog article All the fun of Charles Dickens's Greenwich Fair.
---