Background.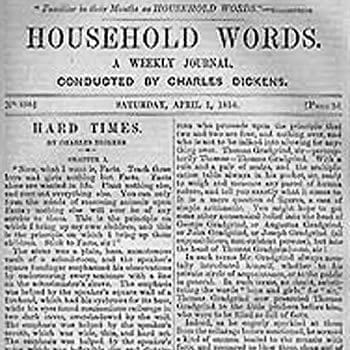 Hard Times – For These Times (more commonly now known as Hard Times) is the tenth novel by Charles Dickens. It first appeared in weekly parts, published in Household Words, from April to August 1854. The shortest of Dickens' novels, the story is set in the fictitious northern English industrial mill-town of Coketown.
Context.
This quote is a description of Josiah Bounderby.
Book 2, Chapter 5 of Hard Times is set at the house of Josiah Bounderby. The downtrodden mill worker, and employee of Bounderby, Stephen Blackpool has been summoned to the house. Bounderby wants information from Blackpool about a union movement being organised by Slackbridge which Blackpool refused to join. When Blackpool refuses to give any more details, Bounderby sacks him.
Dickens refers to the boisterous Bounderby as speaking like the wind several times during this chapter.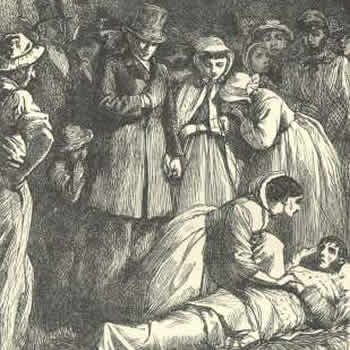 Josiah Bounderby.
Factory-owner Josiah Bounderby is a business associate of Mr. Gradgrind. Given to boasting about being a self-made man, he employs many of the other central characters of the novel. He has risen to a position of power and wealth from humble origins (though not as humble as he claims). Bounderby marries Mr. Gradgrind's daughter Louisa, some 30 years his junior, in what turns out to be a loveless marriage. They have no children. Bounderby is callous, self-centred and ultimately revealed to be a liar and fraud.
Source.
Taken from the following passage in Book 2, Chapter 5 (Men and Masters) of Hard Times:
Mr. Bounderby, who was always more or less like a Wind, finding something in his way here, began to blow at it directly.

'Now, look here, Harthouse,' said he, 'here's a specimen of 'em. When this man was here once before, I warned this man against the mischievous strangers who are always about—and who ought to be hanged wherever they are found—and I told this man that he was going in the wrong direction. Now, would you believe it, that although they have put this mark upon him, he is such a slave to them still, that he's afraid to open his lips about them?'

'I sed as I had nowt to sen, sir; not as I was fearfo' o' openin' my lips.'

'You said! Ah! I know what you said; more than that, I know what you mean, you see. Not always the same thing, by the Lord Harry! Quite different things. You had better tell us at once, that that fellow Slackbridge is not in the town, stirring up the people to mutiny; and that he is not a regular qualified leader of the people: that is, a most confounded scoundrel. You had better tell us so at once; you can't deceive me. You want to tell us so. Why don't you?'

'I'm as sooary as yo, sir, when the people's leaders is bad,' said Stephen, shaking his head. 'They taks such as offers. Haply 'tis na' the sma'est o' their misfortuns when they can get no better.'

The wind began to get boisterous.

'Now, you'll think this pretty well, Harthouse,' said Mr. Bounderby. 'You'll think this tolerably strong. You'll say, upon my soul this is a tidy specimen of what my friends have to deal with; but this is nothing, sir! You shall hear me ask this man a question. Pray, Mr. Blackpool'—wind springing up very fast—'may I take the liberty of asking you how it happens that you refused to be in this Combination?'
Have Your Say.
Give your view on 'The wind began to get boisterous' with a rating and help us compile the very best Charles Dickens quotations.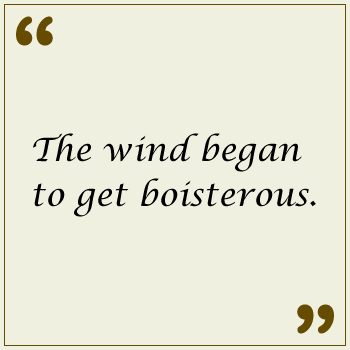 Related.
If you like this, we think you might also be interested in these related quotations:
Discover more.
---