Background.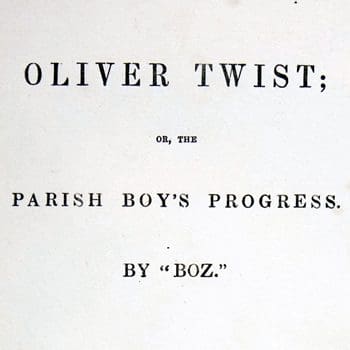 'Please, sir, I want some more' is a quotation from Oliver Twist (Chapter 2).
Oliver Twist, subtitled The Parish Boy's Progress, is the second novel by Charles Dickens, published in 1837.
Context.
Taken from the following paragraph in Chapter 2:
The evening arrived; the boys took their places. The master, in his cook's uniform, stationed himself at the copper; his pauper assistants ranged themselves behind him; the gruel was served out; and a long grace was said over the short commons. The gruel disappeared; the boys whispered each other, and winked at Oliver; while his next neighbours nudged him. Child as he was, he was desperate with hunger, and reckless with misery. He rose from the table; and advancing to the master, basin and spoon in hand, said: somewhat alarmed at his own temerity:

'Please, sir, I want some more.'
In the preceding paragraphs, Charles Dickens has described the meagre 'starvation' rations that the boys were given in the workhouse. Oliver Twist is elected by the other boys to go up to the master after finishing his evening supper meal and ask for more food.

Have Your Say.
Give your view on 'Please, sir, I want some more' with a rating and help us compile the very best Charles Dickens quotations.
Related.
If you like this, we think you might also be interested in these related quotations: