Introduction.
Oliver Twist: or the Parish Boy's Progress, more commonly referred to as Oliver Twist, was Charles Dickens's second novel, originally published in monthly parts within the magazine Bentley's Miscellany between February 1837 and April 1839. The work came off the back of the success of The Pickwick Papers.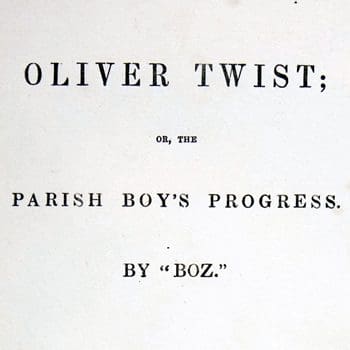 Story.
Oliver Twist, or The Parish Boy's Progress, is the second novel by Charles Dickens, and was first published as a serial 1837–39. The story is of the orphan Oliver Twist, who starts his life in a workhouse and is then sold into apprenticeship with an undertaker. He escapes from there and travels to London, where he meets the Artful Dodger, a member of a gang of juvenile pickpockets led by the elderly criminal Fagin. Oliver Twist is notable for its unromantic portrayal by Dickens of criminals and their sordid lives, as well as for exposing the cruel treatment of the many orphans in London in the mid-19th century.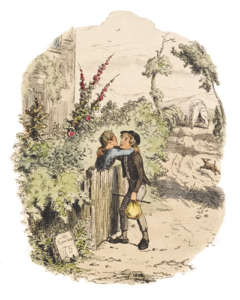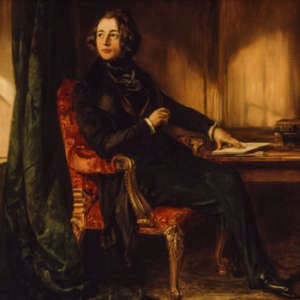 Personal Life.
The first part of Oliver Twist was published a week before Charles Dickens turned 25. He had married Catherine Hogarth, daughter of the Scottish journalist and publisher George Hogarth, the previous year and their first child, Charles Culliford Boz Dickens, had just been born. The new family were living at Doughty Street, and most of the Oliver Twist was written in this house. Also living with them was one of Catherine's sister, Mary Hogarth, who tragically died a few months after the first instalments of Oliver Twist had appeared.
Quotations.
Discover our fully referenced archive of over thirty Oliver Twist quotations. Read more about the context in which a quotation was written, explore profiles of characters that say them and have your chance to rate each.
Discover.
You can read all of Oliver Twist on our website. Use the chapters tab on the navigation bar to access them. If you want the location of particular Oliver Twist pages or chapters for reference or academic purposes you can use our study links page.