The following are the main characters of Nicholas Nickleby. Note the descriptions contain plot spoilers!
The Nickleby Family.
Nicholas Nickleby.
The hero of the novel. His father has died and left Nicholas and his family penniless. Nicholas is honest and steadfast, but his youth and inexperience of the world can lead him to be violent, naïve, and emotional. In his preface to the novel, Dickens writes: "There is only one other point, on which I would desire to offer a remark. If Nicholas be not always found to be blameless or agreeable, he is not always intended to appear so. He is a young man of an impetuous temper and of little or no experience; and I saw no reason why such a hero should be lifted out of nature." He devotes himself primarily to his friends and family and fiercely defies those who wrong the ones he loves.
Ralph Nickleby.
The book's principal antagonist, Nicholas's uncle. He seems to care about nothing but money and takes an immediate dislike to the idealistic Nicholas; however, he does harbour something of a soft spot for Kate. Ralph's anger at Nicholas's beating of Wackford Squeers leads to a serious rift with his nephew, and after Nicholas interferes with his machinations several more times, Ralph schemes to deliberately hurt and humiliate Nicholas; but the only man Ralph ends up destroying is himself. When it is revealed that Smike was his son, and that the boy died hating him, he takes his own life. He dies without a will, and his family refuses to take his property, so his hard-earned fortune is given back to the Crown and lost.
Catherine "Kate" Nickleby.
Nicholas's younger sister. Kate is a fairly passive character, typical of Dickensian women, but she shares some of her brother's fortitude and strong will. She does not blanch at hard labour to earn her keep, and defends herself against the lecherous Sir Mulberry Hawk. She finds well-deserved happiness with Frank Cheeryble.
Mrs. Catherine Nickleby.
Nicholas and Kate's mother, who provides much of the novel's comic relief. The muddle-headed Mrs. Nickleby often does not see the true evil her children encounter until it is directly pointed out to her, and her obtuseness occasionally worsens her children's predicaments. She is stubborn, prone to long digressions on irrelevant or unimportant topics and unrealistic fantasies, and displays an often vague grasp of what is going on around her.
---
Dotheboys Hall.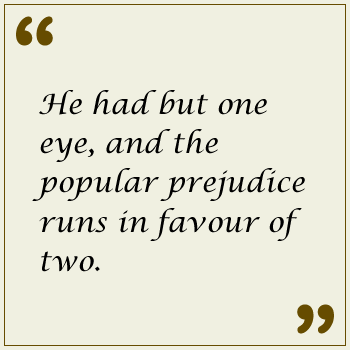 Wackford Squeers.
A cruel, one-eyed, Yorkshire "schoolmaster". He runs Dotheboys Hall, a boarding school for unwanted children. He mistreats the boys horribly, starving them and beating them regularly. He gets his comeuppance at the hands of Nicholas when he is beaten in retaliation for the whipping of Smike. He travels to London after he recovers, and partakes in more bad business, fulfilling his grudge against Nicholas by becoming a close partner in Ralph's schemes to fake Smike's parentage and later to obfuscate the will that would make Madeline Bray an heiress. He is arrested during the last of these tasks and sentenced to be transported to Australia.
In January 1838, Charles Dickens and the and his illustrator, Hablot Knight Browne ("Phiz") visited some notorious Yorkshire schools, in particular Bowes Academy in Greta Bridge run by headmaster William Shaw. In 1823, Shaw had been prosecuted for criminal negligence when two of his pupils were blinded. Wackford Squeers was modelled on Shaw, and Dotheboys Hall on his school.
Smike.
A pupil at Dotheboys Hall, Smike is a severely disabled child who is cruelly abused by Wackford Squeers. Smike is rescued by Nicholas Nickleby and becomes fiercely loyal to him. After Smike's death, Nicholas discovers that he was his own cousin as the son of his scheming uncle, Ralph.
Mrs Squeers.
More cruel and less affectionate than her husband to the boys in their care. She dislikes Nicholas on sight and attempts to make his life at Dotheboys Hall as difficult as possible.
Fanny Squeers.
The Squeers' daughter. She is 23, unattractive, ill-tempered, and eager to find a husband. She falls in love with Nicholas until he bluntly rebuffs her affections, which causes her to antagonise him passionately and openly. Tilda Price is her best friend but the relationship is strained by Fanny's pride and spitefulness. She is haughty, self-important and is deluded about her beauty and station.
Young Wackford Squeers.
The Squeers' loutish son. His parents dote on him and he is very fat as a result of their spoiling him. He is preoccupied with filling his belly as often as he can and bullying his father's boys, to his father's great pride. When the boys revolt, they dip his head several times in a bowl of the disgusting "brimstone" (sulphur) and treacle "remedy" (actually an appetite suppressant) they are regularly force-fed on pain of punishment.
---