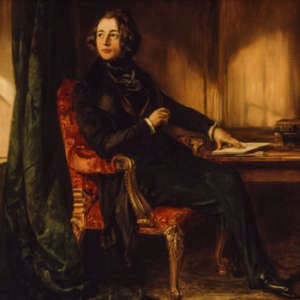 Publication.
Nicholas Nickleby was originally issued in 19 monthly numbers, costing one shilling, and published between March 1838 and September 1839. The last was a double-number and cost two shillings instead of one. Each number comprised 32 pages of text and two illustrations by Hablot Knight Browne (Phiz).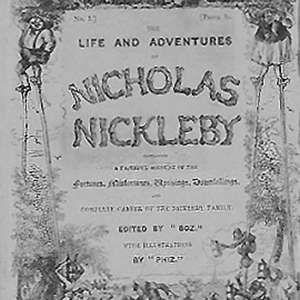 Story.
Young Nicholas Nickleby and his family enjoy a comfortable life, until his father dies and the family are left penniless. Nicholas, his sister and mother venture to London to seek help from their Uncle Ralph, but Ralph's only intentions are to separate the family and exploit them. Nicholas is sent to a school run by the cruel, abusive and horridly entertaining Wackford Squeers. Eventually, Nicholas runs away with schoolmate Smike, and the two set off to reunite the Nickleby family.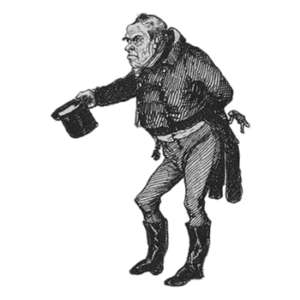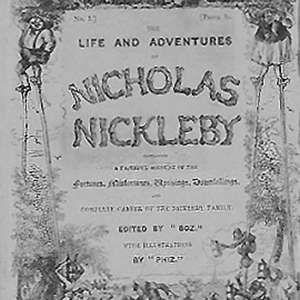 Read Nicholas Nickleby.
You can read all of Nicholas Nickleby on our website. Use the chapters tab on the navigation bar to access them. If you want the location of particular Nicholas Nickleby pages or chapters for reference or academic purposes you can use our study links page.
Quotations.
Discover our fully referenced archive of Nicholas Nickleby quotations. Read more about the context in which a quotation was written and literary techniques used, explore profiles of characters associated with them and have your chance to rate each.
Popular Culture.
There have been at least ten film or made-for-television serial adaptations of Nicholas Nickleby. This includes two early shorts dating as far back as 1903 and 1912. In 2003, a Golden Globe-nominated film starring Charlie Hunnam, Jamie Bell and Christopher Plummer was released to popular acclaim.