Background.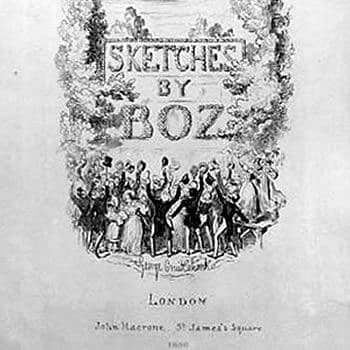 Context.
Charles Dickens (as narrator of the sketch) and company can't help but join a crowd in Covent Garden watching the humourous sight of a a pickpocket being transported to the Police Station in a wheelbarrow.
The Hospital Patient, was originally published in The Carlton Chronicle on Saturday, 6 August 1836. A poignant tale, this short sketch recalls a scene from around twelve months previously of a pickpocket being humorously transported in the Covent Garden area of London to custody at a nearby police station. Following the action, at the station the narrator finds there is a young man being questioned about ill-treating a woman. The woman is so badly injured that two magistrates visit her hospital bed later that evening to see if she will confirm the identity of the perpetrator.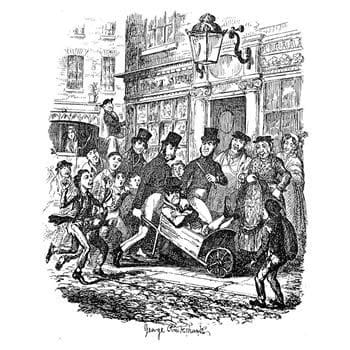 Source.
Taken from the following passage in the sketch The Hospital Patient:
About a twelvemonth ago, as we were strolling through Covent-garden (we had been thinking about these things over-night), we were attracted by the very prepossessing appearance of a pickpocket, who having declined to take the trouble of walking to the Police-office, on the ground that he hadn't the slightest wish to go there at all, was being conveyed thither in a wheelbarrow, to the huge delight of a crowd. Somehow, we never can resist joining a crowd, so we turned back with the mob, and entered the office, in company with our friend the pickpocket, a couple of policemen, and as many dirty-faced spectators as could squeeze their way in.
Have Your Say.
Give your view on 'Somehow, we never can resist joining a crowd' with a rating and help us compile the very best Charles Dickens quotations.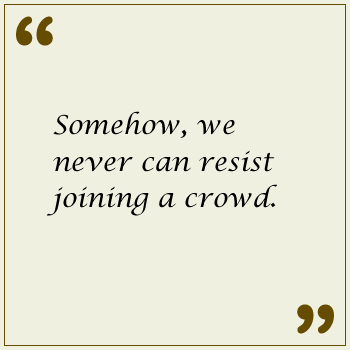 Related.
If you like this, we think you might also be interested in these related quotations:
Discover more.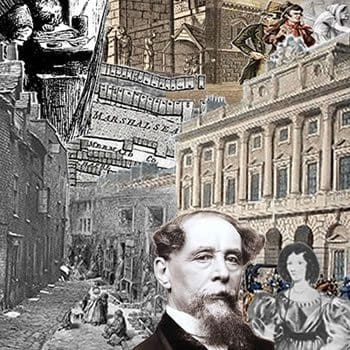 ---