Background.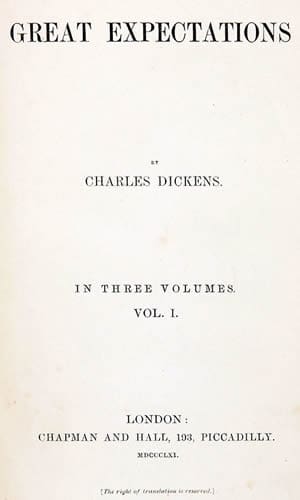 'We need never be ashamed of our tears.' is a quotation from Great Expectations (Chapter 19).
Great Expectations is Charles Dickens's thirteenth novel first published between 1860 and 1861.
Context.
This quotation, said by the character Pip, is taken from the following passage in Chapter 19 of Great Expectations:
I walked away at a good pace, thinking it was easier to go than I had supposed it would be, and reflecting that it would never have done to have had an old shoe thrown after the coach, in sight of all the High Street. I whistled and made nothing of going. But the village was very peaceful and quiet, and the light mists were solemnly rising, as if to show me the world, and I had been so innocent and little there, and all beyond was so unknown and great, that in a moment with a strong heave and sob I broke into tears. It was by the finger-post at the end of the village, and I laid my hand upon it, and said, "Good by, O my dear, dear friend!"

Heaven knows we need never be ashamed of our tears, for they are rain upon the blinding dust of earth, overlying our hard hearts. I was better after I had cried than before,—more sorry, more aware of my own ingratitude, more gentle. If I had cried before, I should have had Joe with me then.

So subdued I was by those tears, and by their breaking out again in the course of the quiet walk, that when I was on the coach, and it was clear of the town, I deliberated with an aching heart whether I would not get down when we changed horses and walk back, and have another evening at home, and a better parting. We changed, and I had not made up my mind, and still reflected for my comfort that it would be quite practicable to get down and walk back, when we changed again. And while I was occupied with these deliberations, I would fancy an exact resemblance to Joe in some man coming along the road towards us, and my heart would beat high.—As if he could possibly be there!

We changed again, and yet again, and it was now too late and too far to go back, and I went on. And the mists had all solemnly risen now, and the world lay spread before me.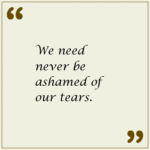 Have Your Say.
Give your view on 'We need never be ashamed of our tears.' with a rating and help us compile the very best Charles Dickens quotations.
Related.
Click here to see more quotations related to Pip.
If you like this, we think you might also be interested in these related quotations: