Background.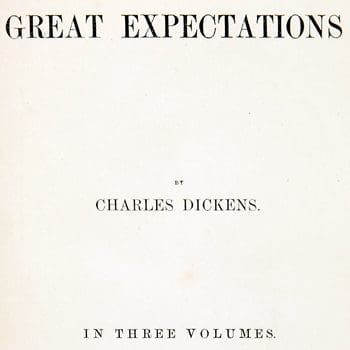 Context.
Quotation said by Abel Magwitch to Pip. Magwitch, a convict who was deported to Australia, is describing how he lived in poverty whilst in exile, building up a business in sheep farming, so he could save to give money to Pip so that he may enjoy a life that he didn't.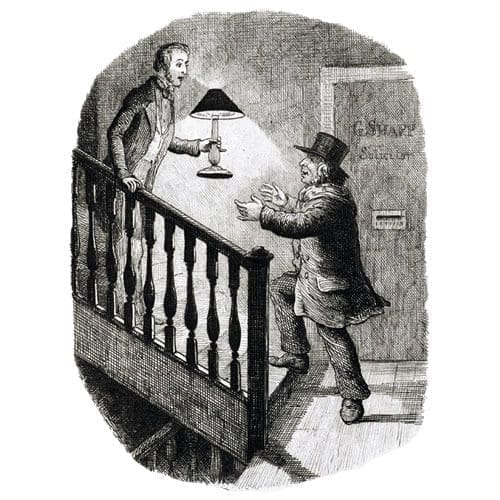 Source.
Taken from the following passage in Chapter 39 of Great Expectations:
With my heart beating like a heavy hammer of disordered action, I rose out of my chair, and stood with my hand upon the back of it, looking wildly at him.

"Concerning a guardian," he went on. "There ought to have been some guardian, or such-like, whiles you was a minor. Some lawyer, maybe. As to the first letter of that lawyer's name now. Would it be J?"

All the truth of my position came flashing on me; and its disappointments, dangers, disgraces, consequences of all kinds, rushed in in such a multitude that I was borne down by them and had to struggle for every breath I drew.

"Put it," he resumed, "as the employer of that lawyer whose name begun with a J, and might be Jaggers,—put it as he had come over sea to Portsmouth, and had landed there, and had wanted to come on to you. 'However, you have found me out,' you says just now. Well! However, did I find you out? Why, I wrote from Portsmouth to a person in London, for particulars of your address. That person's name? Why, Wemmick."

I could not have spoken one word, though it had been to save my life. I stood, with a hand on the chair-back and a hand on my breast, where I seemed to be suffocating,—I stood so, looking wildly at him, until I grasped at the chair, when the room began to surge and turn. He caught me, drew me to the sofa, put me up against the cushions, and bent on one knee before me, bringing the face that I now well remembered, and that I shuddered at, very near to mine.

"Yes, Pip, dear boy, I've made a gentleman on you! It's me wot has done it! I swore that time, sure as ever I earned a guinea, that guinea should go to you. I swore arterwards, sure as ever I spec'lated and got rich, you should get rich. I lived rough, that you should live smooth; I worked hard, that you should be above work. What odds, dear boy? Do I tell it, fur you to feel a obligation? Not a bit. I tell it, fur you to know as that there hunted dunghill dog wot you kep life in, got his head so high that he could make a gentleman,—and, Pip, you're him!"

The abhorrence in which I held the man, the dread I had of him, the repugnance with which I shrank from him, could not have been exceeded if he had been some terrible beast.

"Look'ee here, Pip. I'm your second father. You're my son,—more to me nor any son. I've put away money, only for you to spend. When I was a hired-out shepherd in a solitary hut, not seeing no faces but faces of sheep till I half forgot wot men's and women's faces wos like, I see yourn. I drops my knife many a time in that hut when I was a-eating my dinner or my supper, and I says, 'Here's the boy again, a looking at me whiles I eats and drinks!' I see you there a many times, as plain as ever I see you on them misty marshes. 'Lord strike me dead!' I says each time,—and I goes out in the air to say it under the open heavens,—'but wot, if I gets liberty and money, I'll make that boy a gentleman!' And I done it. Why, look at you, dear boy! Look at these here lodgings o'yourn, fit for a lord! A lord? Ah! You shall show money with lords for wagers, and beat 'em!"

In his heat and triumph, and in his knowledge that I had been nearly fainting, he did not remark on my reception of all this. It was the one grain of relief I had.
Characters.
Abel Magwitch / Provis.
Like Pip, the convict Abel Magwitch is a character who follows a rags-to-riches story within Great Expectations. Originally incarcerated for his part in a plot to defraud Miss Havisham we first meet Magwitch after he escapes from a prison hulk and terrifies the young Pip whilst visiting the graves of his family in Kent churchyard. Magwitch is pursuing Compeyson, his accomplice in the fraud and who is treated more leniently. Pip aids Magwitch with food and tools, a gesture Magwitch will later handsomely repay. Magwitch is deported to Australia where he makes a fortune as a sheep farmer before returning, secretly, to England under the name Provis. In later life, Magwitch is revealed as a kinder man who has been helping Pip achieve his great expectations.
In screen adaptations of Great Expectations, the character of Abel Magwitch has been played by such actors as James Mason (1974 TV movie), Anthony Hopkins (1989 TV mini-series), Bernard Hill (1999 TV movie), Ray Winstone (2011-2012 TV-series) and Ralph Fiennes (2012 film).
Have Your Say.
Give your view on 'I lived rough, that you should live smooth' with a rating and help us compile the very best Charles Dickens quotations.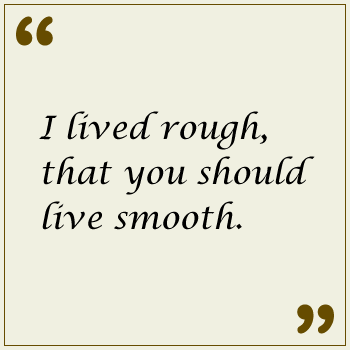 Related.
If you like this, we think you might also be interested in these related quotations: