Background.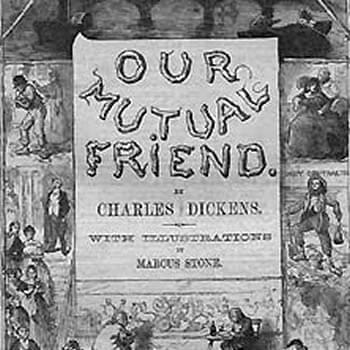 Context.
In this quotation the character Betty Higden proudly insists that she does not need the help of charity. Higden, an impoverished elderly woman who takes care of children, is fearful that she may end up in a workhouse.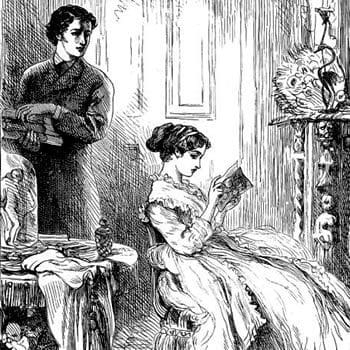 Source.
Taken from the following passage in Book 2, Chapter 14 of Our Mutual Friend:
'Now, lookee here, by dear,' returned old Betty—'asking your excuse for being so familiar, but being of a time of life a'most to be your grandmother twice over. Now, lookee, here. 'Tis a poor living and a hard as is to be got out of this work that I'm a doing now, and but for Sloppy I don't know as I should have held to it this long. But it did just keep us on, the two together. Now that I'm alone—with even Johnny gone—I'd far sooner be upon my feet and tiring of myself out, than a sitting folding and folding by the fire. And I'll tell you why. There's a deadness steals over me at times, that the kind of life favours and I don't like. Now, I seem to have Johnny in my arms—now, his mother—now, his mother's mother—now, I seem to be a child myself, a lying once again in the arms of my own mother—then I get numbed, thought and sense, till I start out of my seat, afeerd that I'm a growing like the poor old people that they brick up in the Unions, as you may sometimes see when they let 'em out of the four walls to have a warm in the sun, crawling quite scared about the streets. I was a nimble girl, and have always been a active body, as I told your lady, first time ever I see her good face. I can still walk twenty mile if I am put to it. I'd far better be a walking than a getting numbed and dreary. I'm a good fair knitter, and can make many little things to sell. The loan from your lady and gentleman of twenty shillings to fit out a basket with, would be a fortune for me. Trudging round the country and tiring of myself out, I shall keep the deadness off, and get my own bread by my own labour. And what more can I want?'

'And this is your plan,' said the Secretary, 'for running away?'

'Show me a better! My deary, show me a better! Why, I know very well,' said old Betty Higden, 'and you know very well, that your lady and gentleman would set me up like a queen for the rest of my life, if so be that we could make it right among us to have it so. But we can't make it right among us to have it so. I've never took charity yet, nor yet has any one belonging to me. And it would be forsaking of myself indeed, and forsaking of my children dead and gone, and forsaking of their children dead and gone, to set up a contradiction now at last.'

'It might come to be justifiable and unavoidable at last,' the Secretary gently hinted, with a slight stress on the word.

'I hope it never will! It ain't that I mean to give offence by being anyways proud,' said the old creature simply, 'but that I want to be of a piece like, and helpful of myself right through to my death.'
Have Your Say.
Give your view on 'I've never took charity yet, nor yet has any one belonging to me' with a rating and help us compile the very best Charles Dickens quotations.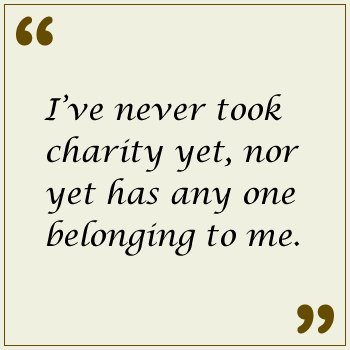 Related.
If you like this, we think you might also be interested in these related quotations:
Discover more.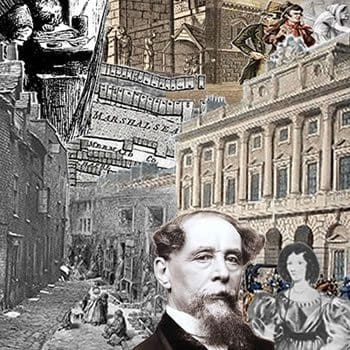 ---