Background.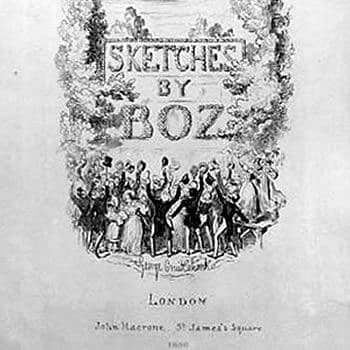 Context.
This quotation describes the spread of gossip amomgst the local parish concerning the activities of the four Willis sisters.
The Charles Dickens sketch, The Four Sisters, first appeared in The Evening Chronicle on Thursday, 18 June 1835. The tale describes a story of the four Willis sisters who, having lived together in the parish for thirteen years, suddenly appear to get married. But local speculation grows as to which one, or all, of the sisters have tied the knot to a Mr. Robinson.
Source.
Taken from the following passage in the sketch The Four Sisters:
At last, one fine morning, at a quarter before eight o'clock, a.m., two glass-coaches drove up to the Miss Willises' door, at which Mr. Robinson had arrived in a cab ten minutes before, dressed in a light-blue coat and double-milled kersey pantaloons, white neckerchief, pumps, and dress-gloves, his manner denoting, as appeared from the evidence of the housemaid at No. 23, who was sweeping the door-steps at the time, a considerable degree of nervous excitement. It was also hastily reported on the same testimony, that the cook who opened the door, wore a large white bow of unusual dimensions, in a much smarter head-dress than the regulation cap to which the Miss Willises invariably restricted the somewhat excursive tastes of female servants in general.

The intelligence spread rapidly from house to house. It was quite clear that the eventful morning had at length arrived; the whole row stationed themselves behind their first and second floor blinds, and waited the result in breathless expectation.

At last the Miss Willises' door opened; the door of the first glass-coach did the same. Two gentlemen, and a pair of ladies to correspond—friends of the family, no doubt; up went the steps, bang went the door, off went the first class-coach, and up came the second.
Have Your Say.
Give your view on 'The intelligence spread rapidly from house to house' with a rating and help us compile the very best Charles Dickens quotations.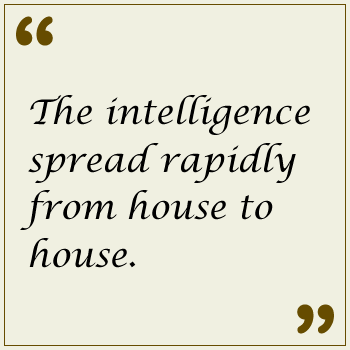 Related.
If you like this, we think you might also be interested in these related quotations:
Discover more.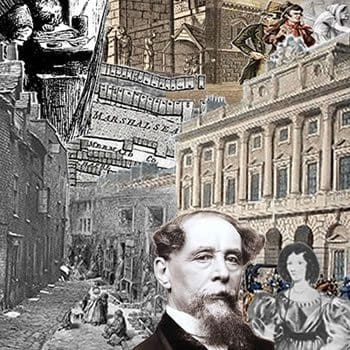 ---