Background.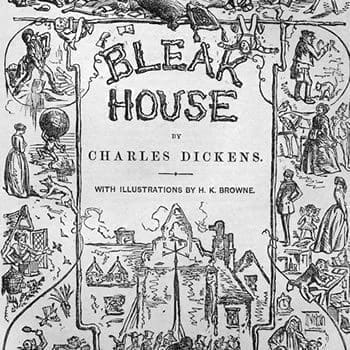 'Injustice breeds injustice.' is a quotation from Bleak House (Chapter 39).

Bleak House was the ninth novel by Charles Dickens, intended to illustrate the evils caused by long, drawn-out legal cases in the Court of Chancery.
Context.
Taken from the following passage in Chapter 39 (Attorney and Client) of Bleak House:
Richard, emerging from the heavy shade of Symond's Inn into the sunshine of Chancery Lane—for there happens to be sunshine there to-day—walks thoughtfully on, and turns into Lincoln's Inn, and passes under the shadow of the Lincoln's Inn trees. On many such loungers have the speckled shadows of those trees often fallen; on the like bent head, the bitten nail, the lowering eye, the lingering step, the purposeless and dreamy air, the good consuming and consumed, the life turned sour. This lounger is not shabby yet, but that may come. Chancery, which knows no wisdom but in precedent, is very rich in such precedents; and why should one be different from ten thousand?

Yet the time is so short since his depreciation began that as he saunters away, reluctant to leave the spot for some long months together, though he hates it, Richard himself may feel his own case as if it were a startling one. While his heart is heavy with corroding care, suspense, distrust, and doubt, it may have room for some sorrowful wonder when he recalls how different his first visit there, how different he, how different all the colours of his mind. But injustice breeds injustice; the fighting with shadows and being defeated by them necessitates the setting up of substances to combat; from the impalpable suit which no man alive can understand, the time for that being long gone by, it has become a gloomy relief to turn to the palpable figure of the friend who would have saved him from this ruin and make HIM his enemy. Richard has told Vholes the truth. Is he in a hardened or a softened mood, he still lays his injuries equally at that door; he was thwarted, in that quarter, of a set purpose, and that purpose could only originate in the one subject that is resolving his existence into itself; besides, it is a justification to him in his own eyes to have an embodied antagonist and oppressor.
Have Your Say.
Give your view on 'Injustice breeds injustice.' with a rating and help us compile the very best Charles Dickens quotations.
Related.
If you like this, we think you might also be interested in these related quotations: