Background.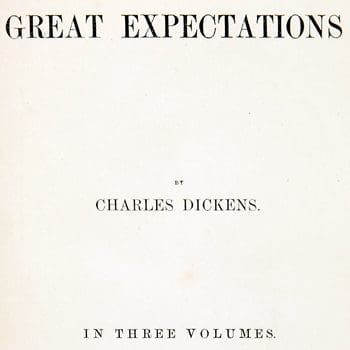 'I was too cowardly to do what I knew to be right, as I had been too cowardly to avoid doing what I knew to be wrong' is a quotation from Great Expectations (Chapter 6).
Context.
This quotation is said by Pip, the first-person narrator of Great Expectations, describing his feeling of being wracked by guilt as a young boy.
At the beginning of Great Expectations the young orphan boy Pip is visiting the graves of his parents in a Kent churchyard when he is frightened by an escaped convict, Abel Magwitch. Magwitch (along with a fellow prisoner and rival Compeyson) has escaped from a prison ship moored off the coast. Magwitch commands Pip to get him some food and a file to remove chains that are clamped to his ankles. Pip brings Magwitch food and a file the next day after stealing them from his home, run by his abusive older sister and her kindly husband, the local blacksmith Joe Gargery. Although Pip was terrorised into helping Magwitch, he feels enormous guilt for doing so.
Pip is also burdened by feelings of guilt that he has not told Joe. In a house where Pip is regularly physically and verbally abused by his sister, Joe shows kindness to him and tries to shelter him from the worst excesses of his own wife towards the young child. Pip tells us that 'it was much upon my mind' that after seeing Joe looking for the missing file he 'ought to tell Joe the whole truth'. he fears that if Pip finds out, he will lose his only source of friendship at home.
In the quotation, the first part ('I was too cowardly to do what I knew to be right') refers to the guilt Pip felt over not confessing to Joe what he had done, whilst the second part of the sentence ('I was too cowardly to do what I knew to be right, as I had been too cowardly to avoid doing what I knew to be wrong') refers to Pip's guilt at stealing the objects from home in the first place.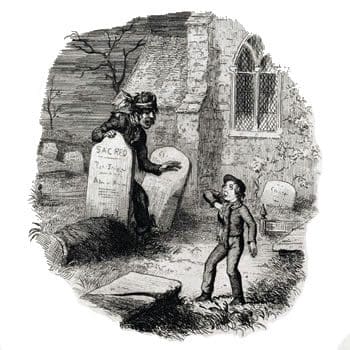 Literary Technique.
This is an example of the literary techniques Charles Dickens uses in his works, here using repetition. Repetition is a technique involving the repeating of a word, phrase or statement, often several times within a passage of text. It adds to emphasise and develop a certain idea. In this quotation, the word cowardly is repeated twice within the sentence to emphasise the guilt felt by the young Pip. It also makes the reader more sympathetic to the young boy, who is conflicted.
Chapter Summary.
Great Expectations Chapter 6.
A short chapter in the novel, Chapter 6 takes over from the end of Chapter 5, where Pip has just watched the recapture of the two escaped convicts and saw them being transported back to the prison hulk. Pip is still wracked with guilt over stealing the food and a file from home. He wishes he could confess to Joe about taking the file but fears he will lose his friendship. Joe carries tired Pip back across the marshes to their home, accompanied by a grumpy Mr. Wopsle. Once home, Joe tells the others assembled there about the convict's confession that he stole items. There is much speculation about how he accomplished this. During this debate, Mrs. Joe grabs Pip and forces him up the stairs to bed at the end of a very eventful Christmas Day.
Source.
Taken from the following passage in Chapter 6 of Great Expectations:
My state of mind regarding the pilfering from which I had been so unexpectedly exonerated did not impel me to frank disclosure; but I hope it had some dregs of good at the bottom of it.

I do not recall that I felt any tenderness of conscience in reference to Mrs. Joe, when the fear of being found out was lifted off me. But I loved Joe,—perhaps for no better reason in those early days than because the dear fellow let me love him,—and, as to him, my inner self was not so easily composed. It was much upon my mind (particularly when I first saw him looking about for his file) that I ought to tell Joe the whole truth. Yet I did not, and for the reason that I mistrusted that if I did, he would think me worse than I was. The fear of losing Joe's confidence, and of thenceforth sitting in the chimney corner at night staring drearily at my forever lost companion and friend, tied up my tongue. I morbidly represented to myself that if Joe knew it, I never afterwards could see him at the fireside feeling his fair whisker, without thinking that he was meditating on it. That, if Joe knew it, I never afterwards could see him glance, however casually, at yesterday's meat or pudding when it came on to-day's table, without thinking that he was debating whether I had been in the pantry. That, if Joe knew it, and at any subsequent period of our joint domestic life remarked that his beer was flat or thick, the conviction that he suspected Tar in it, would bring a rush of blood to my face. In a word, I was too cowardly to do what I knew to be right, as I had been too cowardly to avoid doing what I knew to be wrong. I had had no intercourse with the world at that time, and I imitated none of its many inhabitants who act in this manner. Quite an untaught genius, I made the discovery of the line of action for myself.

As I was sleepy before we were far away from the prison-ship, Joe took me on his back again and carried me home. He must have had a tiresome journey of it, for Mr. Wopsle, being knocked up, was in such a very bad temper that if the Church had been thrown open, he would probably have excommunicated the whole expedition, beginning with Joe and myself. In his lay capacity, he persisted in sitting down in the damp to such an insane extent, that when his coat was taken off to be dried at the kitchen fire, the circumstantial evidence on his trousers would have hanged him, if it had been a capital offence.
Characters.
Philip Pirrip (Pip).
Philip Pirrip, called Pip, is the protagonist and narrator in Charles Dickens's novel Great Expectations. He is amongst the most popular characters in English literature. Pip narrates his story many years after the events of the novel take place, starting as a young orphan boy being raised by his sister and brother-in-law in the marshes of north Kent. The novel follows Pip's progress from childhood innocence to adulthood, where we see a financial and social rise. But these fortunes are offset by an emotional and moral deterioration, which forces Pip to recognise his negative expectations in a new self-awareness.
My father's family name being Pirrip, and my Christian name Philip, my infant tongue could make of both names nothing longer or more explicit than Pip. So, I called myself Pip, and came to be called Pip.

Opening lines of Great Expectations.
In screen adaptations of Great Expectations, the character of Pip has been played by such actors as Jack Pickford (1917 film), John Mills (1946 film), Michael York (1974 TV movie), Ioan Gruffudd (1999 TV movie), and Jeremy Irvine (2012 film).
Have Your Say.
Give your view on 'I was too cowardly to do what I knew to be right, as I had been too cowardly to avoid doing what I knew to be wrong' with a rating and help us compile the very best Charles Dickens quotations.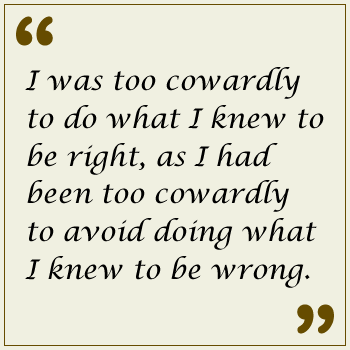 Related.
If you like this, we think you might also be interested in these related quotations: