Background.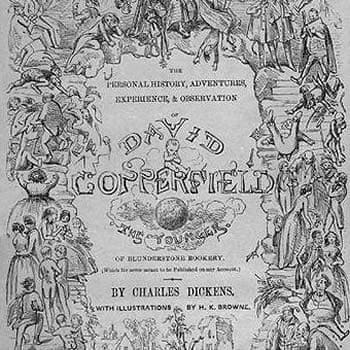 'I have been often flogged myself.' is a quotation from David Copperfield (Chapter 4).

David Copperfield is the eighth novel by Charles Dickens, first published between 1849 and 1850.
Context.

Quotation said by the character Edward Murdstone addressing Clara.

Taken from the following passage from Chapter 4 of David Copperfield:
One morning when I went into the parlour with my books, I found my mother looking anxious, Miss Murdstone looking firm, and Mr. Murdstone binding something round the bottom of a cane—a lithe and limber cane, which he left off binding when I came in, and poised and switched in the air.

'I tell you, Clara,' said Mr. Murdstone, 'I have been often flogged myself.'

'To be sure; of course,' said Miss Murdstone.

'Certainly, my dear Jane,' faltered my mother, meekly. 'But—but do you think it did Edward good?'

'Do you think it did Edward harm, Clara?' asked Mr. Murdstone, gravely.

'That's the point,' said his sister.

To this my mother returned, 'Certainly, my dear Jane,' and said no more.

I felt apprehensive that I was personally interested in this dialogue, and sought Mr. Murdstone's eye as it lighted on mine.

'Now, David,' he said—and I saw that cast again as he said it—'you must be far more careful today than usual.' He gave the cane another poise, and another switch; and having finished his preparation of it, laid it down beside him, with an impressive look, and took up his book.

This was a good freshener to my presence of mind, as a beginning. I felt the words of my lessons slipping off, not one by one, or line by line, but by the entire page; I tried to lay hold of them; but they seemed, if I may so express it, to have put skates on, and to skim away from me with a smoothness there was no checking.
Have Your Say.

Give your view on 'I have been often flogged myself.' with a rating and help us compile the very best Charles Dickens quotations.
Related.

If you like this, we think you might also be interested in these related quotations: