The Gradgrind Household.
Thomas Gradgrind: The notorious school board Superintendent, dedicated to the pursuit of profitable enterprise. His name is now used generically to refer to someone who is hard and only concerned with cold facts and numbers. He is an intense follower of Utilitarian ideas. He soon sees the error of these beliefs however, when his children's lives fall into disarray.
Mrs. Gradgrind: Wife of Thomas Gradgrind, Mrs. Gradgrind is an invalid who constantly complains. Appears to lack empathy for her children.
Thomas Gradgrind, Jr. (Tom): Eldest son of Thomas and Mrs Gradgrind and generally known by the name Tom. Tom is an apprentice at Bounderby's bank, but his excessive gambling and spending habits lead him to rob it and implicate Stephen as the suspect.
Louisa Gradgrind: The eldest daughter of Thomas and Mrs. Gradgrind. Marries Josiah Bounderby, after being coerced by her father and brother who base their advice on 'facts'. Bounderby is thirty years older and the relationship that makes her deeply unhappy.
Jane Gradgrind: Youngest daughter of Thomas and Mrs. Gradgrind. Largely raised by Sissy, she avoids some of the emotional turmoil that have affected her brother, Tom and sister, Louisa from the harsh upbringing from their father.
Cecilia (Sissy) Jupe: A circus girl of Sleary's circus, as well as a student of Thomas Gradgrind's very strict classroom. Sissy has her own set of values and beliefs which make her seem unintelligent in the Gradgrind household. At the end of the novel, when the Gradgrinds' philosophy of religiously adhering solely to facts breaks down, Sissy is the character who teaches them how to live.
---
Other Main Characters.
Stephen Blackpool: A worker at one of Bounderby's mills. He has a drunken wife who no longer lives with him but who appears from time to time. He forms a close bond with Rachael, a co-worker, whom he wishes to marry. After a dispute with Bounderby, he is dismissed from his work at the Coketown mills and, shunned by his former fellow workers, is forced to look for work elsewhere. While absent from Coketown, he is wrongly accused of robbing Bounderby's bank. On his way back to vindicate himself, he falls down a mine-shaft. He is rescued but dies of his injuries.
Josiah Bounderby: Business associate of Thomas Gradgrind. A wealthy and powerful banker and factory owner in Coketown, Bounderby is part of the new class of self-made, rich industrialists in the Victorian Era. He looks down on the workers in his factories as mere hands, rather than people. Bounderby marrie the eldest daughter of Thomas and Mrs. Gradgrind, Louisa although he is considerably older than her.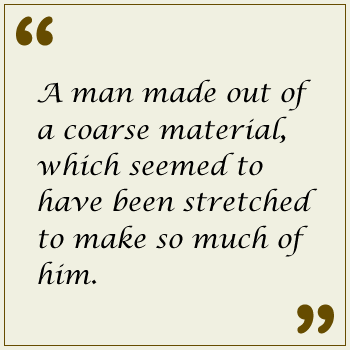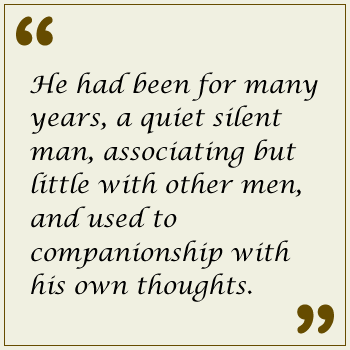 ---
Minor Characters.
Bitzer: A very pale classmate of Sissy's who is brought up on facts and taught to operate according to self-interest. He takes up a job in Bounderby's bank, and later tries to arrest Tom.
Mr. M'Choakumchild: M'Choakumchild is the teacher at Thomas Gradgrind's school. Although knowledgeable, his teaching methods follows Gradgrind's philosophy to cram his students full of facts.
James Harthouse: Upper-class gentleman, who attempts to woo Louisa Gradgrind.
Mrs. Pegler: Old woman who sometimes visits Coketown to observe the Bounderby estate. She is later revealed to be Bounderby's mother, proving his "rags-to-riches" story to be fraudulent.
Rachael: Friend of Stephen Blackpool who attests to his innocence when he is accused of robbing Bounderby's bank by Tom. She is a factory worker, childhood friend of Blackpool's drunken and often absent wife.
Mr. Sleary:- Owner of the circus which employs Sissy's father. He speaks with a lisp. A kind man, he helps both Sissy and young Tom when they are in trouble.
Mrs. Sparsit: Widow who has fallen on hard times. She is employed by Bounderby, and is jealous when he marries Louisa, delighting in the belief that Louisa is later about to elope with James Harthouse. Her machinations are unsuccessful and she is ultimately sacked by Bounderby.
---