Introduction.
Great Expectations is the thirteenth of the fifteen novels written by the nineteenth-century writer Charles Dickens and first appeared in 1860. In an age before the reverence of celebrity, Dickens was already a very famous man at this point both in the United Kingdom and also North America. The novel, like David Copperfield, is narrated in the first person.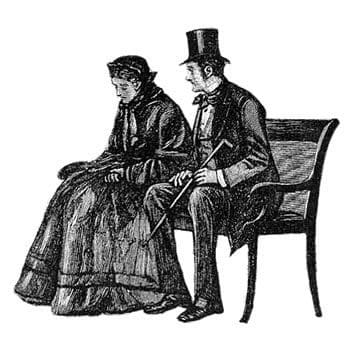 Historical Setting.
Great Expectations is set in Kent and London in the early to mid-19th century. A number of scholars believe the story to unravel from 1810 to 1840. As a boy, Charles Dickens (who was born in 1812) spent many of his formative years growing up in Kent before his family moved to London. He used this knowledge by including many locations he was familiar with in the novel.
Story.
Great Expectations is a bildungsroman, a literary genre that focuses on the psychological and moral growth of the protagonist from youth to adulthood. Our protagonist is Pip, an orphan boy adopted by his abusive older sister and her kind husband, the blacksmith Joe Gargery who live on the Kent marshes. One day, while visiting the graves of his parents and brothers in the local churchyard, Pip meets an escaped convict, Abel Magwitch Although frightened by Magwitch, Pip is able to help him with food, a file to escape his chains, and keeps quiet about his presence. Pip's small act of kindness will have huge repercussions later on in his life.

Whilst living with the Gargery's, Pip is sent to pay regular visits to an elderly rich lady, Miss Havisham. Havisham is a cold, bitter old woman after being jilted. She passes this bitterness to her adopted daughter Estella, who learns to toy with and break men's hearts. Pip falls for the beguiling Estella. Miss Havisham pays for Pip to be an apprentice at the forge with Joe, but he is unhappy and has greater expectations. Pip looks down on Joe's profession. When the lawyer Jaggers reveals to Pip that he has inherited a fortune from an anonymous benefactor, he is able to escape this life. Now a young man, Pip moves to London to become a gentleman where a new set of adventures, and a surprising twist, will unravel. Through this rise and fall in his fortunes, Pip learns how to find happiness and the meaning of friendship, love and becoming a better person for it.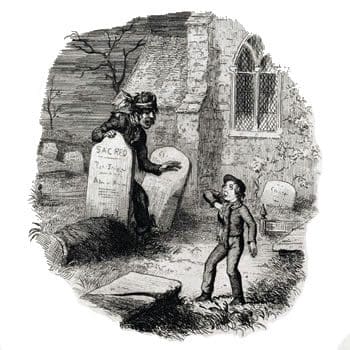 Publication.
Great Expectations was first published in serial form in the United States in Harper's Weekly between November 1860 and August 1861 and in the United Kingdom in All the Year Round from December 1860 to August 1861. In October 1861, Chapman and Hall published the novel in three volumes.

Charles Dickens was a pioneer of publishing his work in installments (usually weekly) before later appearing in volume form. It helped not only to increase sales but for him to gauge opinion to the story, which he would sometimes adjust according to public sentiment. Some commentators say Dickens was a pioneer of the modern soap-opera for the way he left readers on a cliff-edge at the end of each installment, wanting to see the next edition.

It was reported that Dickens was pleased with early public response to Great Expectations and its sales despite its darker tone than his earlier novels. It also helped boost circulation of All the Year Round, a literary magazine that Dickens had recently launched and owned. Great Expectations appeared on the back of A Tale of Two Cities being serialised in the magazine.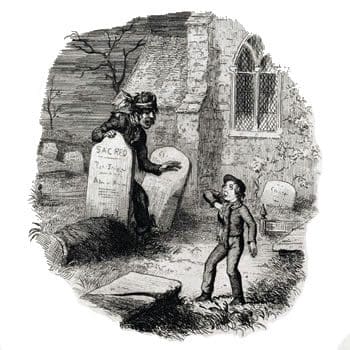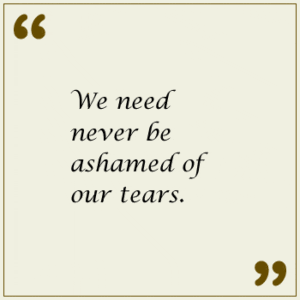 Popularity.
Great Expectations is one of Charles Dickens' best-known works. Popular both with readers and literary critics, it has been translated into many languages and adapted numerous times into various media.
Screen Adaptations.
Great Expectations has been filmed for the cinema or television numerous times dating back to a 1917 silent film, starring Jack Pickford. Arguably the most celebrated adaptation is a 1946 version directed by David Lean, and winner of two academy awards. It starred John Mills as Pip, Bernard Miles as Joe, Alec Guinness as Herbert, Jean Simmons as Young Estella and Valerie Hobson as the adult Estella. In 1999, the film came fifth in a poll of the top 100 British films by the British Film Institute.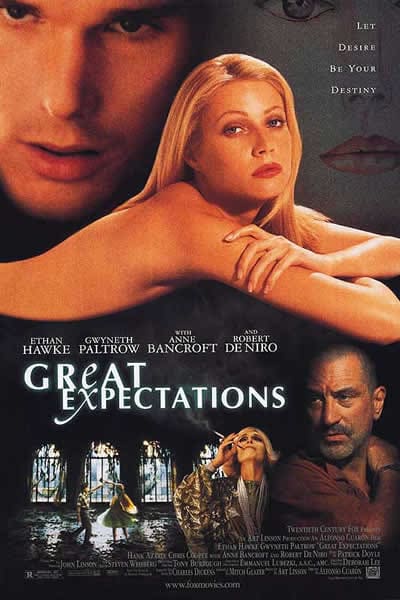 Quotations.
Discover our fully referenced archive of over sixty Great Expectations quotations. Read more about the context in which a quotation was written, explore profiles of characters that say them, and have the chance to rate each.