Background.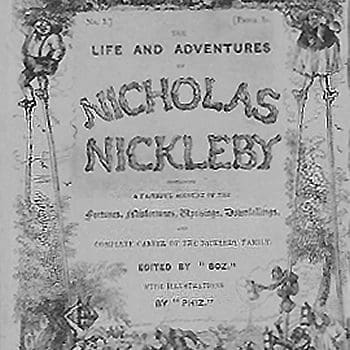 'Gold conjures up a mist about a man' is a quotation from Nicholas Nickleby (Chapter 1).
The Life and Adventures of Nicholas Nickleby, more commonly referred to as Nicholas Nickleby, is the third novel by Charles Dickens, originally serialised between 1838 and 1839.
Context.

Taken from the following passage in Chapter 1 of Nicholas Nickleby :
On the death of his father, Ralph Nickleby, who had been some time before placed in a mercantile house in London, applied himself passionately to his old pursuit of money-getting, in which he speedily became so buried and absorbed, that he quite forgot his brother for many years; and if, at times, a recollection of his old playfellow broke upon him through the haze in which he lived—for gold conjures up a mist about a man, more destructive of all his old senses and lulling to his feelings than the fumes of charcoal—it brought along with it a companion thought, that if they were intimate he would want to borrow money of him. So, Mr. Ralph Nickleby shrugged his shoulders, and said things were better as they were.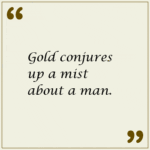 Have Your Say.

Give your view on 'Gold conjures up a mist about a man' with a rating and help us compile the very best Charles Dickens quotations.
Related.

If you like this, we think you might also be interested in these related quotations: