Catherine Elizabeth Macready Dickens (1839 – 1929) was an English painter of the Victorian era. She was the third of the ten children of Charles Dickens and his wife Catherine. Catherine was nicknamed Kate or Katey and is more commonly referred to as Kate Dickens. Dickens' youngest surviving daughter, he named her after his actor friend William Charles Macready.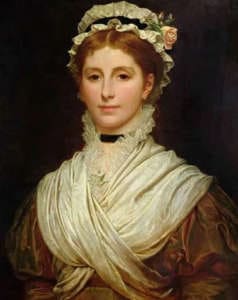 Marriages.
Her first husband was the artist and author and friend of the Dickens family Charles Allston Collins, younger brother of Wilkie Collins. They married in 1860.
Charles Allston Collins died of cancer in 1873. After his death, Kate married another artist, Charles Edward Perugini.