1865
---
Dickens turns 53.
Charles Dickens's 53rd birthday was on 7 February 1865.
Death of Richard Cobden.
English manufacturer, Radical and Liberal Member of Parliament, Richard Cobden, dies. Born in 1804, Cobden is noted for his work with two major free trade campaigns, the Anti-Corn Law League and the Cobden–Chevalier Treaty. At the time of his death, he was serving as the Member of Parliament for Rochdale (Liberal Party).
Abraham Lincoln assasinated.
Actor and Confederate sympathiser John Wilkes Booth shoots and mortally wounds U.S. President Abraham Lincoln whilst he is attending an evening performance of the farce Our American Cousin at Ford's Theatre in Washington, D.C. Vice President Andrew Johnson succeeds Lincoln, becoming the 17th President of the United States.
End of American Civil War.
The American Civil War is declared at an end by President Andrew Johnson.
General Election.
The 1865 United Kingdom general election is won by the Liberal Party, led by the elderly Lord Palmerston.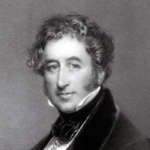 Palmerston dies.
Prime Minister Viscount Palmerston dies, aged 80, at his Brocket Hall home in Hertfordshire. He is succeeded by Lord John Russell, who serves the next ten months in the office.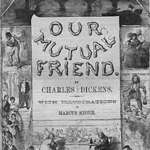 Our Mutual Friend finishes publication.
The final monthly instalments (19 and 20) of Our Mutual Friend are published in a double-issue, along with the novel in volume form with publication of Volume 2.
---