1861
---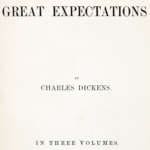 Dickens turns 49.
Charles Dickens's 49th birthday was on 7 February 1861.
Italian states unify.
The Kingdom of Italy is proclaimed, following King Victor Emmanuel II of Sardinia being crowned King of Italy.
Population rising.
The 1861 United Kingdom census is held. The results reveal the population is more than double that of 1801.
America in Civil War.
The American Civil War begins following the bombardment of Fort Sumter near Charleston, South Carolina by the Confederate States Army, and the return of gunfire and subsequent surrender by the United States Army.
Clayton Tunnel rail crash.
A train runs into the back of another inside the Clayton rail tunnel five miles from Brighton, killing 23 and injuring 176 passengers. At the time it was the worst accident on the British railway system.
October – (February 1862).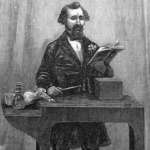 Reading Tour.
Charles Dickens undertakes a provincial reading tour, which continues until the following year. It is briefly postponed at the end of the year due to the death of Prince Albert.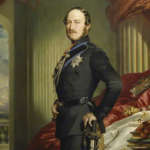 ---