1859
---
Christmas reading success.
Following the success of the three Christmas performances by Charles Dickens, a further five readings are put on in January and February to satisfy demand for tickets. They are held at St. Martin's Hall, in London's Covent Garden area.
Dickens turns 47.
Charles Dickens's 47th birthday was on 7 February 1859.
All the Year Round published.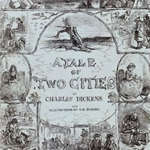 A Tale of two Cities serialised.
Suez work starts.
Construction of the Suez Canal begins. Opened ten years later, the 120-mile shipping route runs through Egypt connecting the Mediterranean and the Red seas. Initial work on the project, led by the French diplomat and engineer Ferdinand de Lesseps, started on the shore of the future Port Said.
Albert Bridge opens.
The Royal Albert Bridge, carrying trains over the River Tamar between Plymouth, Devon, and Saltash, Cornwall, is officially opened by Prince Albert, watched by several thousand spectators.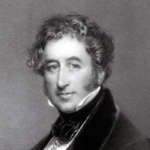 Palmerston P.M.
Henry John Temple, 3rd Viscount Palmerston, takes office as Prime Minister of the United Kingdom following the resignation of Edward Smith-Stanley, 14th Earl of Derby. It is the second time Palmerston held the office, having previously been Prime Minister between February 1855 and February 1858.
Blondin crosses Niagara.
The celebrated tightrope-walker Blondin (Jean François Gravelet) crosses the gorge below the Niagara Falls, a distance of around 1100 feet. He will go on to make a further 16 crossings at the Falls, each one more daring than the last.
Heatwave.
A heatwave hits the U.K. during the summer, with the highest recorded temperatures in July. In southern England, a number of people are reportedly killed from the effects of excessive heat. The hot spells are periodically broken by heavy storms.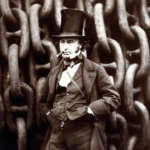 Brunel dies.
Engineer Isambard Kingdom Brunel dies at the age of 53. One of the foremost architects of the industrial revolution, Brunel was famous for his pioneering work on Britain's railways and ships.
Dickens tours.
Charles Dickens undertakes a short reading tour during October, giving thirteen readings in ten towns.
Royal Charter storm
Towards the end of October, great storms batter the British Isles. Considered to be the most severe storm to hit the Irish Sea in the 19th century, the total death toll is estimated at over 800 people. On the north coast of Anglesey, the steam clipper Royal Charter is driven ashore and smashed to pieces against rocks, with the loss of over 450 lives.
On the Origin of Species published.
Charles Darwin's scientific masterpiece 'On the Origin of Species' is published. The book argued that all species evolved on the basis of natural selection. It was very controversial after its appearance, prompting much deabte within and between scientistific and religious bodies.
Christmas readings.
Over the Christmas period Charles Dickens gives a series of three readings, held at St. Martin's Hall, in London's Covent Garden area
---