1857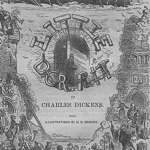 Little Dorrit continues.
Little Dorrit, the eleventh novel from Charles Dickens, continues its monthly serialisation for the first six months of the year (published monthly between December 1855 and June 1857).
Tavistock House Theatricals.
Charles Dickens holds four nights of theatrical performances at his Tavistock House residence. It includes a production of Wilkie Collins's new work The Frozen Deep. A review in The Times newspaper says that 'the audience comprise the highest celebrities in law, literature, art, and fashion'.
Dickens turns 45.
Charles Dickens's 45th birthday was on 7 February 1857.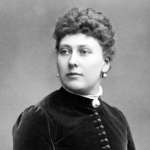 Beatrice born.
Queen Victoria gives birth to her ninth (and last) child and fifth daughter, Beatrice Mary Victoria Feodore, at Buckingham Palace in London. Princess Beatrice, later Princess Henry of Battenberg, lived until 1944, the last of Queen Victoria's children to die.
Art Treasures Exhibition.
The Art Treasures Exhibition in Manchester is held over five months. It attracts 1.3 million visitors and remains the largest art exhibition ever held in the United Kingdom. A temporary iron-and-glass building, inspired by London's Crystal Palace, was constructed on a three-acre site in the Old Trafford area of the town.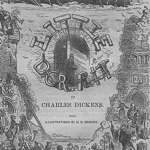 Dorrit complete.
The final instalment of Little Dorrit is published, with parts XIX-XX (Book 2, Chapters 30–34).
Jerrold dies.
Death of dramatist and writer Douglas Jerrold (born in 1803), a good friend of Charles Dickens.
V&A opens.
The South Kensington Museum (predecessor of the Victoria and Albert Museum), officially opens to the public. The museum initially offers free admission on three days of the week and a small charge on the three remaining days.
Victoria Cross awards.
The first award ceremony for the new Victoria Cross medal was held at a ceremony in Hyde Park, London. Queen Victoria invested 62 Crimean recipients.
Cumberland tour.
Charles Dickens and Wilkie Collins begin a walking tour of Cumberland,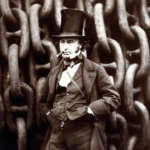 Great Eastern launched.
Launch of the SS Great Eastern at Millwall. An iron sailing steamship designed by Isambard Kingdom Brunel, at the time of her launch she was the largest ship that had been built, at 12,000 tonnes.