1855
---
Cold Spell.
A severe frost sweeps across the U.K., lasting for six weeks. A number of rivers and inland waterways freeze over, disrupting maritime trade. In London, 10,000 dock workers are laid off leading to civil disturbances in the East End.
Dickens turns 43.
Charles Dickens's 43rd birthday was on 7 February 1855.
Bread riots.
Steep price rises in ingredients lead to so-called bread riots in Liverpool and London's East-End, where groups of starving people loot provisions shops.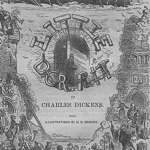 Little Dorrit.
Charles Dickens writes to friend Leigh Hunt, informing him that he is 'in the wandering-unsettled-restless-uncontrollable state of being about to begin a book' (which would become Little Dorrit).
Sabbatarianism Riots.
Riots break out in London's Hyde Park against proposed measures to restrict activities on a Sunday. People driving in carriages through the park are attacked. A Parliamentary Bill is later withdrawn following the outcry.
The Lighthouse theatricals.
Charles Dickens puts on four private performances of Wilkie Collins's play The Lighthouse at his Tavistock House home. These are followed by a benefit performance at Campden House, Kensington to raise money for a new Consumption Hospital at Bournemouth.
Folkestone break.
Charles Dickens rents a house overlooking the sea in Folkestone at 3 Albion Villas. Whilst there, he would write the first chapters of Little Dorrit.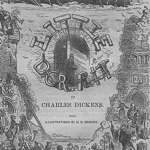 ---