1852
---
Dickens turns 40.
Charles Dickens's 40th birthday was on 7 February 1852.
Great Ormond Street opens.
The Hospital for Sick Children opens its doors at 49 Great Ormond Street, a 17th-century townhouse in London's Bloomsbury district. The hospital, now known as the Great Ormond Street Hospital (GOSH), was the first in England to provide in-patient beds specifically for children.
March (- September 1853).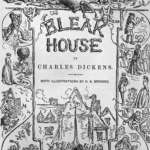 Bleak House serialised.
The first part of Bleak House is published (containing chapters 1-4). It will continue to be published monthly until September 1853.
Dover stay.
Charles Dickens rents a property over the Summer at Camden Crescent, Dover. The stay is interrupted by a tour with amateur players, taking in London, Nottingham, Derby, Newcastle-on-Tyne, Sunderland, Sheffield, Manchester and Liverpool in aid of the Guild of Literature and Art.
Wellington dies.
Death of Arthur Wellesley, 1st Duke of Wellington, general and Prime Minister of the United Kingdom (born in 1769).
French stay.
Charles Dickens travels to Boulogne for a stay in France.
Aberdeen Ministry.
George Hamilton-Gordon, 4th Earl of Aberdeen, becomes Prime Minister of the United Kingdom, leading a Whig-Peelite coalition government. He remained in office until January 1855, when governement mismanagement of the Crimean War forced his resignation.
---