1849
---
East Anglia break.
Charles Dickens sets off for a short holiday with Mark Lemon and John Leech, travelling briefly to Norwich before staying two days at Yarmouth's Royal Hotel.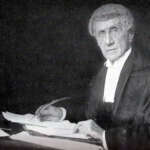 Henry born.
Charles Dickens' eighth child and sixth son, Henry Fielding Dickens, is born. Dickens named him after the novelist Henry Fielding.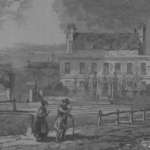 Tooting Tragedy.
Peter Drouet's Establishment for Pauper Children in Tooting is at the centre of a national scandal after many children in his care die from cholera. The event leads Charles Dickens to write four articles over the coming months published in The Examiner.
Dickens turns 37.
Charles Dickens's 37th birthday was on 7 February 1849.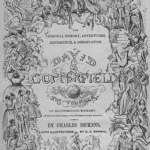 David Copperfield.
Part I (1) of David Copperfield is published (containing chapters 1–3). It will continue to be serialised monthly until November 1850.
Isle of Wight break.
The Dickens family spend three months in Bonchurch, Isle of Wight, staying at Winterbourne House.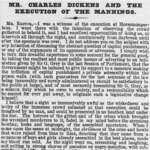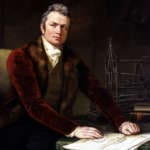 Death of Marc Isambard Brunel.
Death of the engineer Marc Isambard Brunel. Born in France, Brunel fled his native country during the French Revolution. A pioneer of underwater tunnelling, Marc constructed the Thames Tunnel and was the father of Isambard Kingdom Brunel.
---