1846
---
Daily News published.
The Daily News newspaper is first published, with Charles Dickens as the first Editor, although he resigns from the post soon after.
Dickens turns 34.
Charles Dickens's 34th birthday was on 7 February 1846.
Mexican–American War.
Following the 1845 American annexation of Texas, which Mexico still considered its territory, an armed conflict occurs between Mexico and the United States, lasting almost two years.
Switzerland break.
At the end of the month the Dickens family set off for a long break in Switzerland, followed by France. They initially stay at the Villa Rosemont just outside Lausanne, Lake Geneva, Switzerland.
Corn Laws repealed.
The House of Commons votes to repeal the corn laws. The issue had split the Conservative party into Peelite and Protectionist wings. The division led to the fall of Robert Peel's ministry the following month.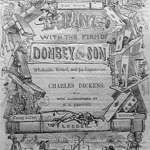 Dombey conceived.
Charles Dickens begins writing Dombey and Son at the end of the month. The first instalment is published just over three months later.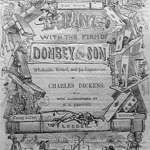 Dombey published.
Dombey and Son is published in monthly instalments between October 1846 and April 1848.
French stay.
The Dickens family leave Villa Rosemont in Switzerland and head for France.
---