1821
---
Timeline of key events during the early childhood of Charles Dickens

.
Move to London.
John Dickens is recalled to work at Somerset House, and the family move to London, living in lodgings at 10 Norfolk Street, where they would stay for the next two years.
3rd birthday.
Charles Dickens's 3rd birthday.
Battle of Waterloo.
In the Napoleonic Wars, a British-led coalition, under the command of the Duke of Wellington, wins a decisive victory over Napoleon at Waterloo in the United Kingdom of the Netherlands. The battle marked the end of the Napoleonic Wars.
4th birthday.
Charles Dickens's 4th birthday.
Sheerness.
John Dickens is temporarily posted to Sheerness.
5th birthday.
Charles Dickens's 5th birthday.
Chatham.
After just four months in Sherness, the family are uprooted again when John Dickens is posted to the naval town of Chatham. The family move to a terraced house on Ordnance Hill, overlooking the harbour and dockyard.
6th birthday.
Charles Dickens's 6th birthday.
7th birthday.
Charles Dickens's 7th birthday.
Peterloo Massacre.
Eighteen people are killed when cavalry charged into a crowd of around 60,000 people who had gathered to demand the reform of parliamentary representation at St Peter's Field in Manchester.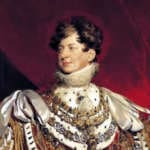 George IV's accession.
George IV becomes king. He had been Regent since 1811, as a result of the mental illness of his father, George III.

Cato Street Conspiracy.
A plot to murder all the British cabinet ministers is foiled. Three months later the conspirators are executed at Newgate Prison in London.
8th birthday.
Charles Dickens's 8th birthday.
John Dickens as a writer.
John Dickens writes a report of a fire at Chatham, published in The Times newspaper.
Frederick Dickens born.
The fourth child, and second son, of John Dickens and Elizabeth Barrow is born on 4 July 1820, Frederick William Dickens.
9th birthday.
Charles Dickens's 9th birthday.
Chatham downsizing.
The Dickens family move to a smaller house in Chatham, at St. Mary's Place (known as 'The Brook').
10th birthday.
Charles Dickens's 10th birthday.
---