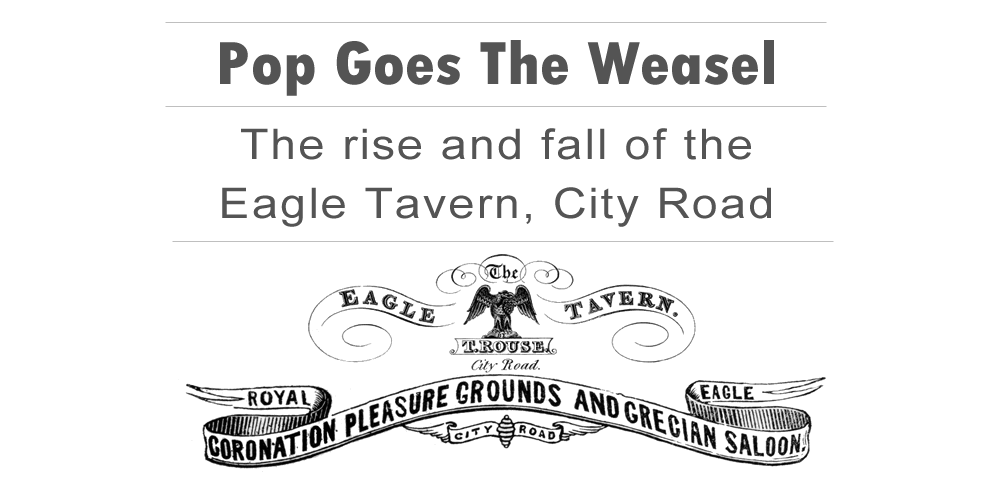 In 1835 the then 23-year-old budding writer Charles Dickens, wrote a sketch about a visit to The Eagle Tavern in London's City Road. In the subsequent years, the Eagle would grow to become one of the largest and most popular venues in the East End. In a four-part blog, we explore the rise of the Eagle Tavern, how it rose to become one of the most popular entertainment places in the metropolis and how it ultimately fell to religious zealotry.

In the first part, we look at the period 1822 – 1831, during which an entrepreneurial builder, Thomas Rouse, took a former small tea room on London's City Road and began a path that would see the establishment become one of the city's most popular entertainment venues. Initially he used the extensive grounds to mount large public displays such as fighting and balloon ascents. By the end of decade he looked towards the changing shifts in Victorian working class culture for entertainment and built what would become one of the most famous Saloon Theatres in the East End.
[Click here to read Part 1]
---

---
Part 2: The Eagle Soars.
[Coming Soon]
---

---
Part 3: The Grecian Conquests.
[Coming Soon]
---

---
Part 4:
[Coming Soon]
---

---