In April 1835, the 23-year-old budding writer Charles Dickens, then using the pseudonym Boz, penned a sketch about Greenwich Fair (first published in The Evening Chronicle and a year later in a collected edition of his sketches, Sketches by Boz). In this article, we look behind this huge biannual spectacle that Dickens so acutely observes, and how left unchecked it ultimately became a victim of its own success.
Ancient origins.
The Fair at Greenwich was held for three days (Monday to Wednesday) at Easter and at Whitsun. More noted for its royal and maritime past, the town of Greenwich became a popular resort in the 18th century and a place for amusement. French philosopher and satirist Voltaire came to Greenwich in May 1724 on the day of the Fair and watched racing, noting the 'good looks, good clothes, and good temper' of the holidaying crowds.
Fairs had been a big part of the London cultural scene for centuries and Greenwich was a relative newcomer on the block. Bragging rights had for centuries gone to the huge fair held to celebrate St. Bartholomew's Day (24 August) in the Smithfield area of London. Dating back to a Royal Charter from 1133, the fair had steadily grown in size and importance. Closer to Greenwich there was local competition. The Horn Fair, a carnival like procession from Bermondsey to Charlton dating back to 1268, was held on St. Luke's day (18 October) every year whilst at nearby Blackheath, fairs were held twice a year in mid-May and mid-October dating back to 1683.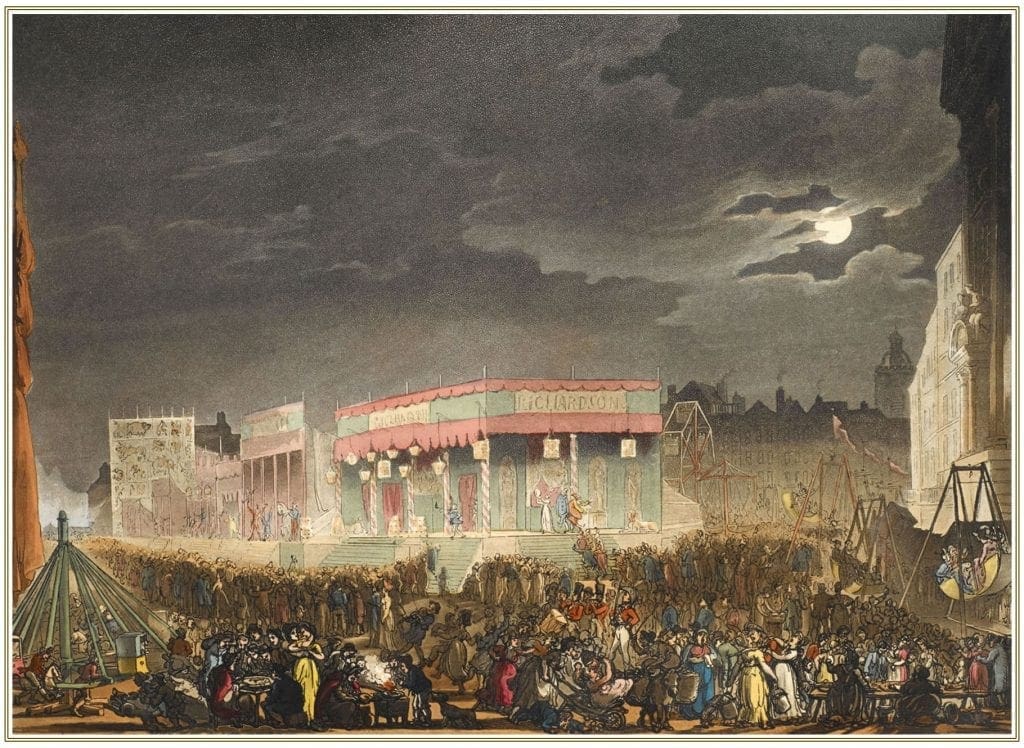 Whether the fairs had their origins in religious or mercantile motives, one thing was apparent; they had become a magnet for people far-and-wide to come and let their hair down, usually aided by some free-flowing alcohol. The diarist John Evelyn recorded how he visited the setting up of the fair at Blackheath, and how it was frequented by visitors from the capital 'I went to Blackheath to see the new faire … this was the first day, pretended for the sale of cattle, but I think, in truth, to enrich the new tavern at the bowling green … there appeared nothing but an innumerable assembly of drinking people from London, pedlars etc.'. English painter and cartoonist.William Hogarth had famously captured a riotous image in his painting of the Southwark Fair in 1733.
A rush of blood to the head.
By the early nineteenth century, Greenwich Fair had grown such in popularity and enjoyment that Dickens recalls how 'in our earlier days, we were a constant frequenter of Greenwich Fair, for years'. Just like the modern festivals of Glastonbury and Reading, people of all social classes would come from far and wide for a chance of escapism for a day or two from the daily grind of the metropolis, be amused by the entertainment on offer whilst a myriad of stalls sought your attention for their wares. Although then outside of London, the town of Greenwich wasn't too far to travel to for Victorians enjoying a day out, where opportunities were limited, particularly for the lower classes. Charles Dickens describes this concentrated release of frivolity as 'a sort of spring-rash, a three day fever which cools the blood for six months afterwards'.
People would rush to get to the Fair, particularly on the opening Monday, travelling by boat down the Thames or by all manner of vehicles as Dickens records 'The road to Greenwich during the whole of Easter Monday, is in a state of perpetual bustle and noise. Cabs, hackney-coaches, 'shay' carts, coal-waggons, stages, omnibuses, sociables, gigs, donkey-chaises—all crammed with people (for the question never is, what the horse can draw, but what the vehicle will hold)'.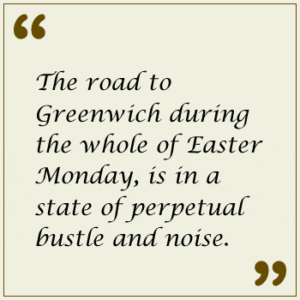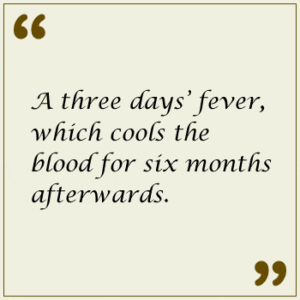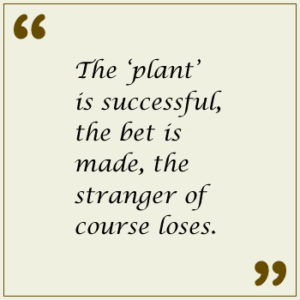 The busy roads became a side-show in themselves with 'pedestrians linger in groups at the roadside, unable to resist the allurements.'  Stalls, booths, and shows stretched out along the narrow road leading from Greenwich to at least the bridge at Deptford Creek, all keen no-doubt to lighten the purses of the incoming multitudes. Being close to the river, edible refreshments such as shellfish and eels were on offer.
One less-honest stall, Dickens observes, has 'the more splendid offers of the man with three thimbles and a pea on a little round board, who astonishes the bewildered crowd with some such address as, 'Here's the sort o' game to make you laugh seven years arter you're dead, and turn ev'ry air on your ed grey vith delight!'. As eagle-eyed punters watched the fast-moving thimbles, greedy for a quick win, a stooge in the crowd would confuse any certainly they might have by calling out where they know the pea is. But 'the stranger of course loses'.
The best of times.
Through his keen reporters eye, Dickens guides the reader through the scenes at Greenwich Fair and three contrasting palaces of pleasure. We have the public houses, the "chief place of resort in the daytime". Then, there is a cornucopia of delights and amusements in the town from the travelling showmen. Lastly, we have on offer the 183 acres on the town's doorstep that made Greenwich a unique Fair amongst others. Where 400 years previously Henry VIII had held his own huge outdoor games, the Royal Park was now a huge playing field for thousands.
The park offered not just space, but a chance to enjoy some of the more simple and innocent recreations. A walk, a picnic or just rest. Dickens takes time to describe the simple pleasure of a mechanic taking in the sights of the old Palace and River who is 'lingering on the grass so pleasant to the feet that beat the same dull round from week to week in the paved streets of London'.
Not all of Greenwich Park was a such a scene of serenity. The most popular game and a feature of Greenwich Fair for years was known as 'tumbling', where couples could hold hands and run down the hill, usually ending up in a heap at the bottom. Whilst such horse-play offered virtuous Victorians a little light romance with the opposite sex, playing games like kissing in the ring offered a chance of some closer contact. Dickens describes their amorous activities as 'love-sick swains, under the influence of gin-and-water, and the tender passion, become violently affectionate'.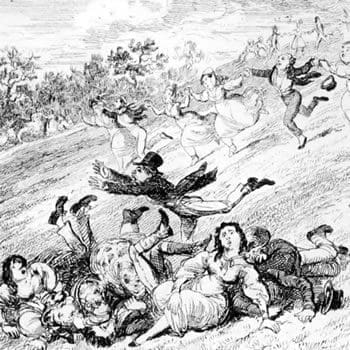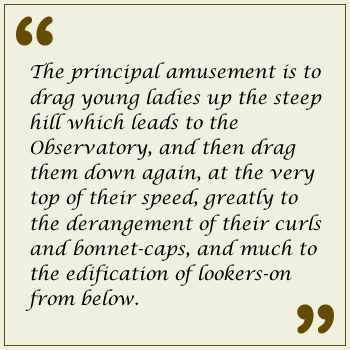 Dickens had a keen ear for language, which he demonstrates in Greenwich Fair. Aged 17, Dickens had found employment as a solicitors clerk. Bored by the work, he learnt shorthand in his spare time. This would open opportunities to his real passions, firstly as a Court reporter and then to his path as a journalist and to writing. Learning this shorthand, and in particular the use of phonetics, would give Dickens one of his trademarks; an ability to convey how characters spoke. Not just how they said their words, but how they pronounced them.
At the wild beasts show in Greenwich Fair, Dickens describes the sounds – and actions – of the showman trying to entice in punters to an apparent blood lust, inviting people to see the 'fe-ro-cious lion (tap, tap) who bit off the gentleman's head last Cambervel vos a twelvemonth, and has killed on the awerage three keepers a-year ever since he arrived at matoority'. This imitation of cockney dialect on paper, such as the swapping of 'v'' and 'w' in words, would be used to great effect the following year when he introduced the characters of Sam and Tony Weller in Chapter 10 of The Pickwick Papers. The Wellers were an instant success, their working-class voice resonating with readers, and helped catapult Dickens to national fame almost overnight.
A big fan of performing theatre, Dickens reserves a large chunk of Greenwich Fair to a Richardson's travelling theatrical show. John Richardson was a famous theatrical showman who would perform shows in a huge marquee and stage, all lit by coloured tallow lamps. Greenwich and Bartholomew were said to be his favourite Fairs. To boost income Richardson would manage to cram in large number of action-packed performances in a single day, changing performances through the day. Dickens guides us through one such crammed 25 minute performance with melodrama, a pantomime, singing and music.
A thousand words.
Greenwich Fair was one of a number of sketches Charles Dickens had written under the pseudonym Boz and which had appeared in various newspapers. A publisher, John Macrone, seized the opportunity to reproduce the popular sketches, which he did as two volumes in 1836 and called Sketches by Boz.
Macrone hired noted caricaturist George Cruikshank to illustrate the collected work. At the height of his fame as a caricaturist, Cruikshank was arguably more famous than the young reporter Dickens and Macrone dabbled with using Cruikshank's name in the title before dropping the idea.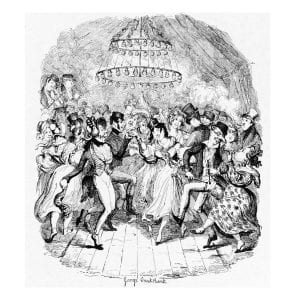 The pairing was a perfect combination. Dickens, writing as a newspaper reporter gave descriptions with a wonderful eye for detail and Cruikshank was able to vividly recreate scenes on paper from those words. Cruikshank illustrated both the first and second series of the Sketches.
The worst of times.
By the time Dickens had written Greenwich Fair the spring-rash was turning septic. This three-day fever was suffering from a fatal sickness. The event, along with the majority of the fairs across the country, were becoming by-words for immoral behaviour. More than a bit of nose-sniffing was going one at these Fairs by the press as virtuous Victorians and appalled visitors published their outrage.

Less than a century after Voltaire's arrival a fellow French visitor, J. R. Planche, recounted his observations of the last day of the Easter Greenwich Fair and seeing the "dregs of the London populace … now flowing in a turbid flood of filth, rags, debauchery, and drunkenness back to their sources in the slums of the metropolis". An entertainment guide of 1840 rather unkindly describes the Fair as "this great national event, which neither desires nor deserves any colouring at our hands, is one of those gaudy and glittering occasions which, like powerful magnets, attract all the base ore of the metropolis." American novelist Nathaniel Hawthorne, who stayed in Blackheath in 1856, was appalled at the great unwashed visiting the Fair, writing that "the common people of England, I am afraid, have no daily familiarity with even so necessary thing as a washbowl, not to mention a bathing tub."
The moral panic was not just confined to Greenwich. Bartholomew Fair in Smithfield, which had run for over seven centuries, was gradually wound down by the city authorities from 1840 following petitions, in part from a growing wave of evangelism. Despite protection by a Royal Charter, the city burghers hatched a plan to remove the side-shows that attracted the undesirables through a mixture of regulation and excessive charging. Although continuing in a limited form, the joie de vivre was lost, and it eventually shut in 1855. Another famous Fair in London, at Camberwell, also closed that year.
Charles Dickens did not share the moral panic against the perceived debauchery and public disorder that these Fairs brought. He championed the right of all men and women to carefree amusements and dedicated himself to the creation of imaginative pleasure. Dickens had channelled his love of entertainment into his works. The Richardson's show at Greenwich clearly made an impression on the author, who just a few years later would incorporate a travelling theatrical troupe into his novel Nicholas Nickleby.
In an article in 1850 entitled Amusements of the People, Dickens criticized that 'the upper half of the world neither knows nor greatly cares how the lower half amuses itself'.
Long before the closure of these Fairs, Dickens was aware of the effect their decline was having on the lives of travelling showmen. Just a few years after writing Greenwich Fair, and at a time when the Fairs were under attack, he would go on to feature their plight in storylines within his novel The Old Curiosity Shop.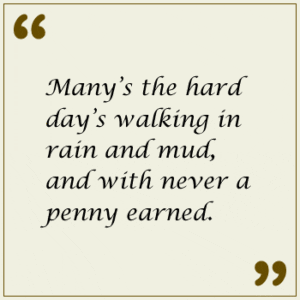 With the foremost annual Fair in London gone, it was only a matter of time before the dominoes fell around it. Greenwich was now the big player in London and more pleasures seekers led to more pressures on the town. In 1843 a report of the Fair at Easter in The Spectator reported the crowd at levels of 100,000 which 'has become almost a transmigration of moribund Bartholomew's'. The Greenwich Railway, London's first passenger railway which opened in 1838, was able to truck in even greater numbers. At the 1846 Fair, the railway reported it was running trains every 5 minutes at one point, and carried an estimated 30,000 people running services until 2am.
Such numbers were leading to spate of bad behaviour. Tempers were rising and petitions raised to close the Fair. Travelling showmen, put out of business by other Fairs declining, were increasingly struggling to survive and the magic that attracted people was starting to wane. In 1852, The Times reported that 'as a national institution Greenwich on Easter Monday is becoming more ricketty every year'. The curtain was brought down on the great event for a final time in 1857. Down the road at Charlton, Horn Fair suffered a similar fate and it too succumbed in 1872.
Even in its absence the sniffy press took turns to peck at the carcass of Greenwich Fair. Newly established local rag Greenwich Free Press congratulated itself for having 'gladly found space sufficient to chronicle the sweeping away of that old market of vice and debauchey'. The wits at the more established Punch published an obituary 'Died, on Easter Monday, that terrible old nuisance, Greenwich Fair; not a bit lamented by any one who knew it, pickpockets and gents alone perhaps excepted. The deceased had been for many years in a bad way, and at last had sunk to so low a state that it was evident its existence must be put a stop to'.
---
Copyright (c) 2017. The Circumlocution Office. 
This article was written and published in April, 2017. Revised April 2021.
---
Further Information.
Greenwich Fair was first published in The Evening Chronicle on 16 April 1835 as number 9 in a series of 20 Sketches of London which the editor George Hogarth commissioned Charles Dickens to write. The series, which followed the success of Dickens's work with The Morning Chronicle, appeared between January and August 1835. They were later republished under a collected work, Sketches by Boz. Charles Dickens became engaged to George Hogarth's daughter, Catherine also around the time of Spring, 1835.
Bibliography.
If you are interested in exploring the subject of Greenwich Fair further, these are the sources of information we used in compiling this article, with links where appropriate to access them online. Articles were accessed, and links correct as of, April 2017.
Bailey, P. (1978). Leisure and Class in Victorian England: Rational Recreation and the Contest for Control, 1830-1885. London: Routledge.
Boz (1835). Sketches of London – No. IX: Greenwich Fair. In: The Evening Chronicle, Thursday 16 April. Accessed at: British Newspaper Archive.
Boz (1836). Sketches by Boz. London: John Macrone, St. James's Square.
British Library. Illustration of Bartholomew Fair. Accessed at: British Library Collection Items.
Colburn, Henry (1840). Kalendar Of Amusements In Town And Country.
Greenwich Free Press (1857). Abolition of Greenwich Fair. Reproduced in: The Times, Wednesday 18 March (p.11). Accessed at: The Times archive.
Money, C. F. S. (1856). Greenwich Fair: A nursery for crime. London: Wertheim and Macintosh.
Punch (1857). Obituary. Reproduced in: The Times, Thursday 23 April (p.10). Accessed at: The Times archive.
The Morning Post (1855). Greenwich Fair. Tuesday 10 April (p.6). Accessed at: British Newspaper Archive.
The Spectator (1843). Fairs. 22 April 1843 (p.10). Accessed at: The Spectator Archive.
The Times (1846), Greenwich Fair. Tuesday 14 April (p.5). Accessed at: The Times archive.
The Times (1852), Greenwich Fair. Tuesday 13 April (p.5). Accessed at: The Times archive.
The Times (1926), Greenwich Fair (Letters to the Editor). Saturday 29 May (p.8). Accessed at: The Times archive.
Schlicke, Paul. Popular culture and the impact of industrialisation. Accessed at: British Library: Discovering Literature: Romantics and Victorians.
Schlicke, Paul (1985). Dickens and Popular Entertainment. London: Unwin Hyman.
Walford, Edward (1878). Greenwich. In: Old and New London: Volume 6, pp. 164-176. London: Cassell, Petter & Galpin. Accessed at: British History Online.
Wikipedia (2017). Richardson's Theatre. Accessed at: https://en.wikipedia.org/wiki/Richardson%27s_Theatre.
---
---