The following are blog articles we have written. Although our site is primarily devoted to the author Charles Dickens, we have included articles about the times he lived in.
---
All the fun of Charles Dickens's Greenwich Fair.
In April 1835, the 23-year-old budding writer Charles Dickens, then using the pseudonym Boz, penned a sketch about Greenwich Fair (first published in The Evening Chronicle and a year later in a collected edition of his sketches, Sketches by Boz). In this article, we look behind this huge biannual spectacle that Dickens so acutely observes, and how left unchecked it ultimately became a victim of its own success.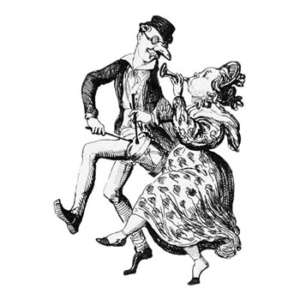 ---
The Song of the Shirt: Mrs Biddell and an early victory in Victorian court of public opinion.
In October 1843 a young widow and seamstress, simply known as Mrs Biddell, was prosecuted at a criminal court in the East End of London for pawning clothes she was sewing in order to feed her starving children. Although not an unusual tale for many hard-up seamstresses, the case of Mrs Biddell would go on to make national publicity and expose the distress of this poor group of workers. In this article, we look at the story behind Mrs Biddell and the plight of this largely hidden industry in the early part of the Victorian Era.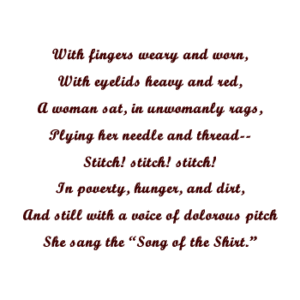 ---
Pop Goes The Weasel: The Rise and Fall of the Eagle Tavern and Grecian Theatre, City Road.
In 1835 the then 23-year-old budding writer Charles Dickens, wrote a sketch about a visit to The Eagle Tavern in London's City Road. In the subsequent years, the Eagle would grow to become one of the largest and most popular venues in the East End. In a four-part blog, we explore the rise of the Eagle Tavern, how it rose to become one of the most popular entertainment places in the metropolis and how it ultimately fell to religious zealotry.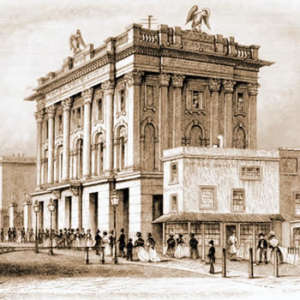 ---
---
Tooting Pauper Farm.
In 1849 an outbreak of cholera in Tooting (then in the county of Surrey) killed nearly two hundred people. Whilst this was only a fraction of the thousands of people to die from the disease that year what made this case particularly disturbing was that the victims were all pauper children, the majority of which did not even come from that area. They had been sent there from the nearby metropolis of London by their local parishes in a process that was known as 'farming' out of the work that was the duty of the local parish. The national scandal that followed promoted Charles Dickens to write four articles on the case as it was unfurling. In this article, we look at the background to the tragedy at Tooting and how children, primarily in the order to save money, were sent to their deaths.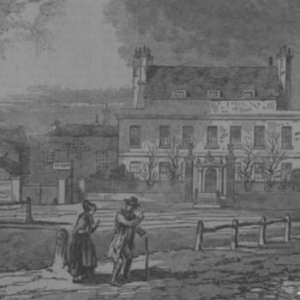 ---
---
Palaces of Poverty.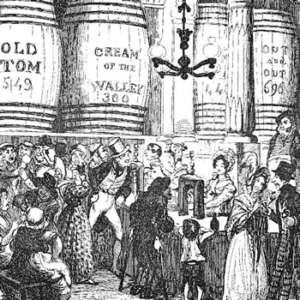 ---
---
---
---