The following are blog articles we have written. Although our site is primarily devoted to the author Charles Dickens, we have included articles about the times he lived in.
---
All the fun of Charles Dickens's Greenwich Fair.
In April 1835, the 23-year-old budding writer Charles Dickens, then using the pseudonym Boz, penned a sketch about Greenwich Fair (first published in The Evening Chronicle and a year later in a collected edition of his sketches, Sketches by Boz). In this article, we look behind this huge biannual spectacle that Dickens so acutely observes, and how left unchecked it ultimately became a victim of its own success.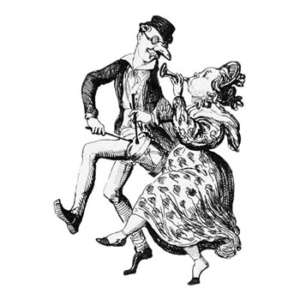 ---
The Song of the Shirt: Mrs Biddell and an early victory in the Victorian court of public opinion.
In October 1843 a young widow and seamstress, simply known as Mrs. Biddell, was prosecuted at a criminal court in the East End of London for pawning clothes she was sewing in order to feed her starving children. Although not an unusual tale for many hard-up seamstresses, the case of Mrs. Biddell would go on to make national publicity and expose the distress of this poor group of workers. In this article, we look at the story behind Mrs. Biddell and the plight of this largely hidden industry in the early part of the Victorian Era.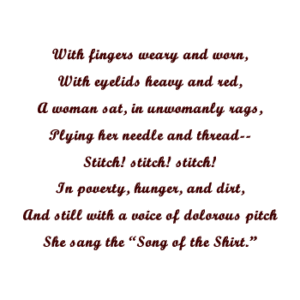 ---
---
---
---
---
---
---
---