Background.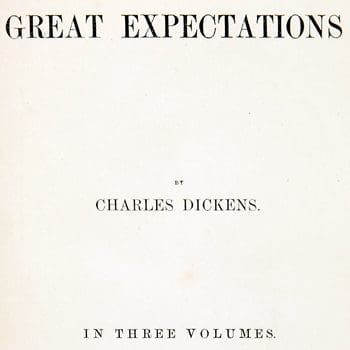 Context.
Pip reflects on how his ambitions have changed. he now finds himself harboring a wanted man, and his dreams of marrying Estella have been shattered. The quote comes at the end of Volume 2 of Great Expectations. Volume 2 begins with Pip moving to London to start his new life, but ends on this sour note for him.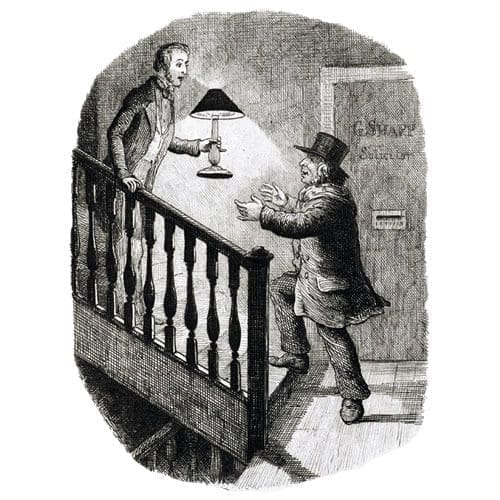 Source.
Taken from the following passage in Chapter 39 of Great Expectations:
My first care was to close the shutters, so that no light might be seen from without, and then to close and make fast the doors. While I did so, he stood at the table drinking rum and eating biscuit; and when I saw him thus engaged, I saw my convict on the marshes at his meal again. It almost seemed to me as if he must stoop down presently, to file at his leg.

When I had gone into Herbert's room, and had shut off any other communication between it and the staircase than through the room in which our conversation had been held, I asked him if he would go to bed? He said yes, but asked me for some of my "gentleman's linen" to put on in the morning. I brought it out, and laid it ready for him, and my blood again ran cold when he again took me by both hands to give me good night.

I got away from him, without knowing how I did it, and mended the fire in the room where we had been together, and sat down by it, afraid to go to bed. For an hour or more, I remained too stunned to think; and it was not until I began to think, that I began fully to know how wrecked I was, and how the ship in which I had sailed was gone to pieces.

Miss Havisham's intentions towards me, all a mere dream; Estella not designed for me; I only suffered in Satis House as a convenience, a sting for the greedy relations, a model with a mechanical heart to practise on when no other practice was at hand; those were the first smarts I had. But, sharpest and deepest pain of all,—it was for the convict, guilty of I knew not what crimes, and liable to be taken out of those rooms where I sat thinking, and hanged at the Old Bailey door, that I had deserted Joe.
Characters.
Philip Pirrip (Pip).
Philip Pirrip, called Pip, is the protagonist and narrator in Charles Dickens's novel Great Expectations. He is amongst the most popular characters in English literature. Pip narrates his story many years after the events of the novel take place, starting as a young orphan boy being raised by his sister and brother-in-law in the marshes of north Kent. The novel follows Pip's progress from childhood innocence to adulthood, where we see a financial and social rise. But these fortunes are offset by an emotional and moral deterioration, which forces Pip to recognise his negative expectations in a new self-awareness.
My father's family name being Pirrip, and my Christian name Philip, my infant tongue could make of both names nothing longer or more explicit than Pip. So, I called myself Pip, and came to be called Pip.

Opening lines of Great Expectations.
In screen adaptations of Great Expectations, the character of Pip has been played by such actors as Jack Pickford (1917 film), John Mills (1946 film), Michael York (1974 TV movie), Ioan Gruffudd (1999 TV movie), and Jeremy Irvine (2012 film).
Abel Magwitch / Provis.
Like Pip, the convict Abel Magwitch is a character who follows a rags-to-riches story within Great Expectations. Originally incarcerated for his part in a plot to defraud Miss Havisham we first meet Magwitch after he escapes from a prison hulk and terrifies the young Pip whilst visiting the graves of his family in Kent churchyard. Magwitch is pursuing Compeyson, his accomplice in the fraud and who is treated more leniently. Pip aids Magwitch with food and tools, a gesture Magwitch will later handsomely repay. Magwitch is deported to Australia where he makes a fortune as a sheep farmer before returning, secretly, to England under the name Provis. In later life, Magwitch is revealed as a kinder man who has been helping Pip achieve his great expectations.
In screen adaptations of Great Expectations, the character of Abel Magwitch has been played by such actors as James Mason (1974 TV movie), Anthony Hopkins (1989 TV mini-series), Bernard Hill (1999 TV movie), Ray Winstone (2011-2012 TV-series) and Ralph Fiennes (2012 film).
Have Your Say.
Give your view on 'I began fully to know how wrecked I was' with a rating and help us compile the very best Charles Dickens quotations.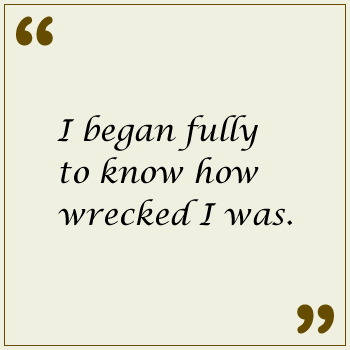 Related.
If you like this, we think you might also be interested in these related quotations: