Background.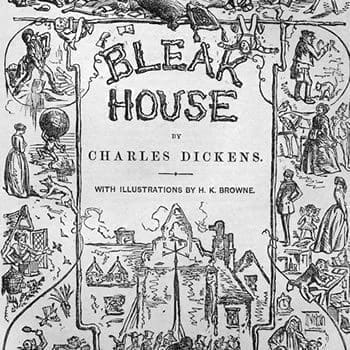 Bleak House was the ninth novel by Charles Dickens, intended to illustrate the evils caused by long, drawn-out legal cases in the Court of Chancery. Serialised between 1852 – 1853, the story unravels through the use of double narration, in part from the perspective of a third-person narrator and in part from the first-person point of view of the main protagonist, Esther Summerson.
Context.
This quotation is a description of the lawyer Mr. Tulkinghorn. Tulkinghorn is the scheming and secretive lawyer to Sir Leicester and Lady Dedlock, Tulkinghorn is described as an old gentleman … rusty to look at, who is surrounded by a mysterious halo of family confidences. He guards the secrets of his clients but is manipulative enough to use them when necessary.
This is not the first time Dickens uses the comparison of an oyster to the personality of a character. Ten years before Bleak House, he used it in his popular 1843 novella A Christmas Carol. The protagonist Ebenezer Scrooge is described as secret, and self-contained, and solitary as an oyster. The description of Scrooge hints that inside the oyster there maybe a pearl (a clue to his future redemption in the story) unlike Tulkinghorn who remains firmly shut and secretive, and whom nobody can open.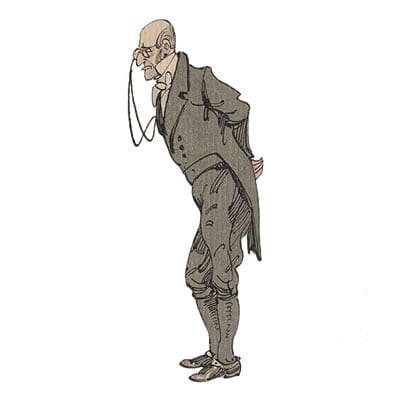 Mr. Tulkinghorn.
Mr. Tulkinghorn is the Dedlocks' family lawyer. Secretive, scheming and manipulative, he never reveals more information than is absolutely necessary, described as a great reservoir of confidences, not to be so tapped and a speechless repository of noble confidences. Tulkinghorn gives the appearance of being subservient to his clients but enjoys power that control of their secrets gives him. Using other people he uncovers Lady Dedlock's past and attempts to control her, in an attempt to preserve the good name and reputation of Sir Leicester. Tulkinghorn is murdered by one of the people he has used to uncover Lady Dedlock's secret, thereby giving rise to a detective plot in the closing chapters of the book.
In the 2005 BBC television adaptation of Bleak House, Mr. Tulkinghorn was played by English actor Charles Dance. In 2006 he won Best Actor at the Broadcasting Press Guild Awards for his performance. He was also nominated for a 2006 Primetime Emmy Award in the category Lead Actor in a Miniseries or Movie for the role.
Source.
Taken from the following passage in Chapter 10 (The Law-Writer) of Bleak House:
The day is closing in and the gas is lighted, but is not yet fully effective, for it is not quite dark. Mr. Snagsby standing at his shop-door looking up at the clouds sees a crow who is out late skim westward over the slice of sky belonging to Cook's Court. The crow flies straight across Chancery Lane and Lincoln's Inn Garden into Lincoln's Inn Fields.

Here, in a large house, formerly a house of state, lives Mr. Tulkinghorn. It is let off in sets of chambers now, and in those shrunken fragments of its greatness, lawyers lie like maggots in nuts. But its roomy staircases, passages, and antechambers still remain; and even its painted ceilings, where Allegory, in Roman helmet and celestial linen, sprawls among balustrades and pillars, flowers, clouds, and big-legged boys, and makes the head ache—as would seem to be Allegory's object always, more or less. Here, among his many boxes labelled with transcendent names, lives Mr. Tulkinghorn, when not speechlessly at home in country-houses where the great ones of the earth are bored to death. Here he is to-day, quiet at his table. An oyster of the old school whom nobody can open.

Like as he is to look at, so is his apartment in the dusk of the present afternoon. Rusty, out of date, withdrawing from attention, able to afford it. Heavy, broad-backed, old-fashioned, mahogany-and-horsehair chairs, not easily lifted; obsolete tables with spindle-legs and dusty baize covers; presentation prints of the holders of great titles in the last generation or the last but one, environ him. A thick and dingy Turkey-carpet muffles the floor where he sits, attended by two candles in old-fashioned silver candlesticks that give a very insufficient light to his large room. The titles on the backs of his books have retired into the binding; everything that can have a lock has got one; no key is visible. Very few loose papers are about. He has some manuscript near him, but is not referring to it. With the round top of an inkstand and two broken bits of sealing-wax he is silently and slowly working out whatever train of indecision is in his mind. Now the inkstand top is in the middle, now the red bit of sealing-wax, now the black bit. That's not it. Mr. Tulkinghorn must gather them all up and begin again.

Here, beneath the painted ceiling, with foreshortened Allegory staring down at his intrusion as if it meant to swoop upon him, and he cutting it dead, Mr. Tulkinghorn has at once his house and office. He keeps no staff, only one middle-aged man, usually a little out at elbows, who sits in a high pew in the hall and is rarely overburdened with business. Mr. Tulkinghorn is not in a common way. He wants no clerks. He is a great reservoir of confidences, not to be so tapped. His clients want HIM; he is all in all. Drafts that he requires to be drawn are drawn by special-pleaders in the temple on mysterious instructions; fair copies that he requires to be made are made at the stationers', expense being no consideration. The middle-aged man in the pew knows scarcely more of the affairs of the peerage than any crossing-sweeper in Holborn.

The red bit, the black bit, the inkstand top, the other inkstand top, the little sand-box. So! You to the middle, you to the right, you to the left. This train of indecision must surely be worked out now or never. Now! Mr. Tulkinghorn gets up, adjusts his spectacles, puts on his hat, puts the manuscript in his pocket, goes out, tells the middle-aged man out at elbows, "I shall be back presently." Very rarely tells him anything more explicit.
Have Your Say.
Give your view on 'An oyster of the old school whom nobody can open' with a rating and help us compile the very best Charles Dickens quotations.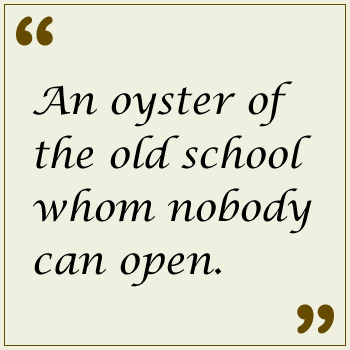 Related.
If you like this, we think you might also be interested in these related quotations: