Introduction.
Charles Dickens was an English writer and social critic. He is regarded as one of the greatest novelist of the Victorian era and the creator of some of the world's most memorable fictional characters. Aged 31, and already famous across the United Kingdom and internationally, he wrote A Christmas Carol a short story that would be come out just before the Christmas of 1843.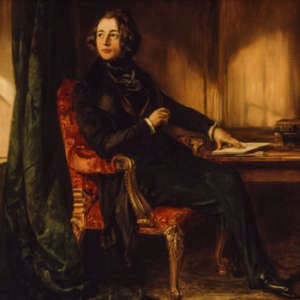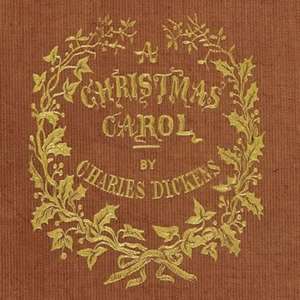 Read A Christmas Carol.
You can read all of A Christmas Carol on our website. Use the chapters tab on the navigation bar to access them. If you want the location of particular A Christmas Carol pages or chapters for reference or academic purposes you can use our study links page.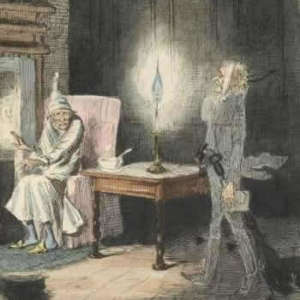 Symbolism.
From fire to fog and from chains to death, Charles Dickens uses imagery and symbolism within A Christmas Carol to convey some of the central themes within the novella, such as family and redemption.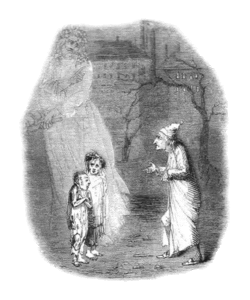 Quotations.
Some of the most memorable quotations written by Charles Dickens come from A Christmas Carol. Discover our fully referenced archive of over eighty A Christmas Carol quotations. Read more about the context in which a quotation was written, explore profiles of characters that say them and have you chance to rate each.
Publication.
A Christmas Carol was initially published in an edition of 6,000 copies on 19th December 1843 and sold out within a few days. Reprinted numerous times the story has never been out of print this date. It has remained a much-loved traditional Christmas tale.
Plagiarism.
Seeing the success of the novella, another publisher, Lee and Haddock, produced a pirated version that sold for only twopence. Charles Dickens sued the company. Although he won his case, Lee and Haddock declared themselves bankrupt and Dickens had to pay £700 in costs and law charges
Resources.
NEW. New for the summer of 2020 we are making some of our files and information free to download to teachers, students and anyone else who might be interested in using them. No need to register; just click on the download button.
Click on the Discover more button below for current resources available from A Christmas Carol. We are planning to add many more over the next few months.