The Circumlocution Office website was set up to show appreciation to arguably one of the greatest writers in human history, Charles Dickens. The site was named after a bureaucratic government office that Dickens created in one of his novels, Little Dorrit.
Our content includes all of Dickens main works, speeches, a quotations archive, detailed timelines, a trail as well as lots of informative pages about the life and times of Charles Dickens. We have also started our own blog, a series of articles about the times Dickens lived in.
Conceived in 2012 – the 200th anniversary of the birth of Charles Dickens – our site has now grown to well over 3,500 pages and our visitor figures have been rising considerably year on year, both in numbers and geographical reach. We update the site or add pages almost every day. Our site is free to use for everyone and the work writing content and the design of pages is done on a voluntary basis.
The Circumlocution Office is not written by academics or teachers, but we are conscious that many students visit our site. We have attempted to strengthen those pages on the site through our own research to help answer what students are looking for, recently expanding on more in-depth content such as quotation analysis, themes and symbolism. We can't tailor the site to the requirements of a specific exam board syllabus but if you are a teacher and there is anything you would like to see to help your students succeed in their studies of a Dickens work then let us know.
Current site developments.
During both the years 2020 and 2021 the traffic to our site more than doubled from the previous year. We have moved the site to a faster server but often exceed our (theoretical) limit of visitors per month according to our hosting package. Please let us know if you are experiencing any issues with slow loading/non-displaying content and we will see if there is anything we can adjust.
2022. Over recent months we have been adding a large number of news articles to the site from the time that Charles Dickens was alive to help give a feel of life in nineteenth-century society. Later this year, we will be making a membership area to allow students, teachers and researchers to access them. As with the ethos of our site, membership will be free (we are only introducing a log-in area for premium-type content to prevent certain search engines who are displaying our work as if they had created it!).
Ownership.
The Circumlocution Office is privately run and funded. We are not affiliated with any government, commercial, academic or charitable body.
Advertising.
We no longer carry advertisements on our site.
Usage.
We make our site free to use. We do not ask you to register (unless you are posting comments) or take out a paid subscription to read our content, unlike many literature-based sites. We have tried to present the content as easy to read as possible, allowing for the different types of devices our site is viewed on. For example, chapter pages do not have breaks in them. We do not use annoying pop-up boxes apart from a mandatory cookie acceptance notice.
Syntax.
We have used U.K English throughout the site and have avoided the roman numerals that appeared in the original form of some Dickens' works when numbering chapters to appeal to a more modern audience.
Feedback.
We would welcome any suggestions to improve our site through our contact form (but please no spam or adverts to improve our search engine optimisation or for web design services as we really don't need them!).
---
Who was Charles Dickens?
Charles Dickens was an English writer and social critic. He is regarded as one of the greatest novelist of the Victorian era and the creator of some of the world's most memorable fictional characters. As a prolific 19th Century author of short stories, plays, novellas, novels, fiction and non, during his lifetime Dickens became known the world over for his remarkable characters, his mastery of prose in the telling of their lives, and his depictions of the social classes, morals and values of his times. Many consider Dickens a spokesman for the poor through his novels, short works and personal campaigns. It is certain that his works brought a lot of attention and reform to their plight.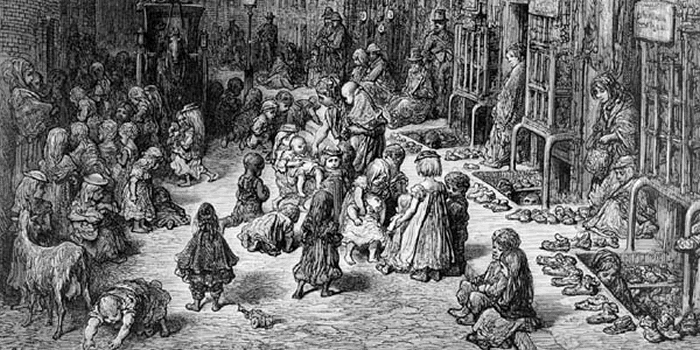 ---